The Bookmark Lit Bulletin was created to wrap up each month and prepare for the next. I share my life happenings, book haul, books I read and reviewed, posts I shared, challenge updates, and more from the previous month. I also let you know what may be coming up on the blog in the coming month. You can read past bulletins here and learn more about the feature here.
---

I was on a kick where I read way too many books at once and didn't finish anything until May 5th. Kind of weird for me! I will say that ACOMAF was the main reason for this. I loved it but it took foooorever to read, then it gave me a nice book hangover. It was totally worth it though. Definitely a slow reading month overall. I brought so many books on vacation and ended up reading a total of less than 200 pages. At least it was nice on the beach!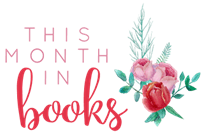 12 books read this month
(11 new reads and 1 rereads plus 2 DNFs)
Hardcover: 1 | Paperback: 1 | eBook: 0
eARC: 3 | ARC: 1 | Audio: 3 | Mixed: 1
4 books for review and 9 books for me
86 books read this year
(69 new reads and 15 rereads plus 3 DNF)
Goodreads goal: 160 | 53% completed
48 new releases and 41 backlist titles
54% books in series and 46% standalones

Average rating for books read in May: 3.54 stars
All book covers link to their Goodreads pages 
Best of the Best  •  Pleasantly Surprised  •  Disappointed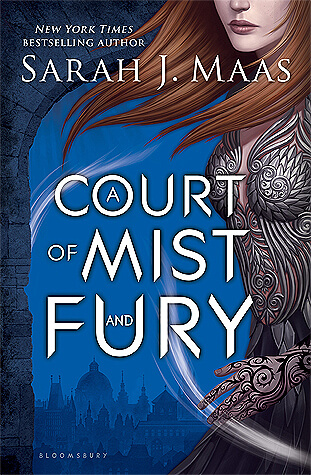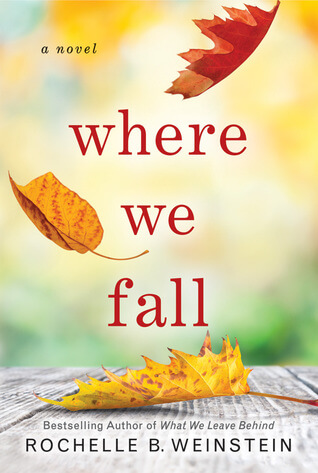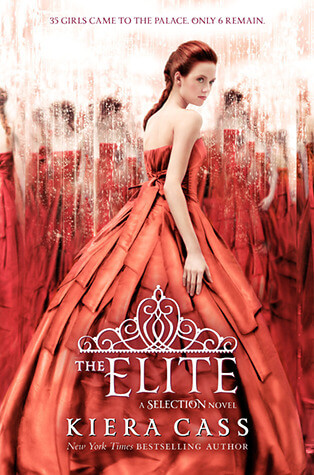 All of the books read this month:


Thank you Ginger (my newly revealed Secret Sister!) for such a wonderful summery package. Adorable sticky notes, delicious candy, a book I've been coveting (First There Was Forever by Juliana Romano), a great smelling candle, and summery chapstick! It's so wonderful knowing your identity now too 🙂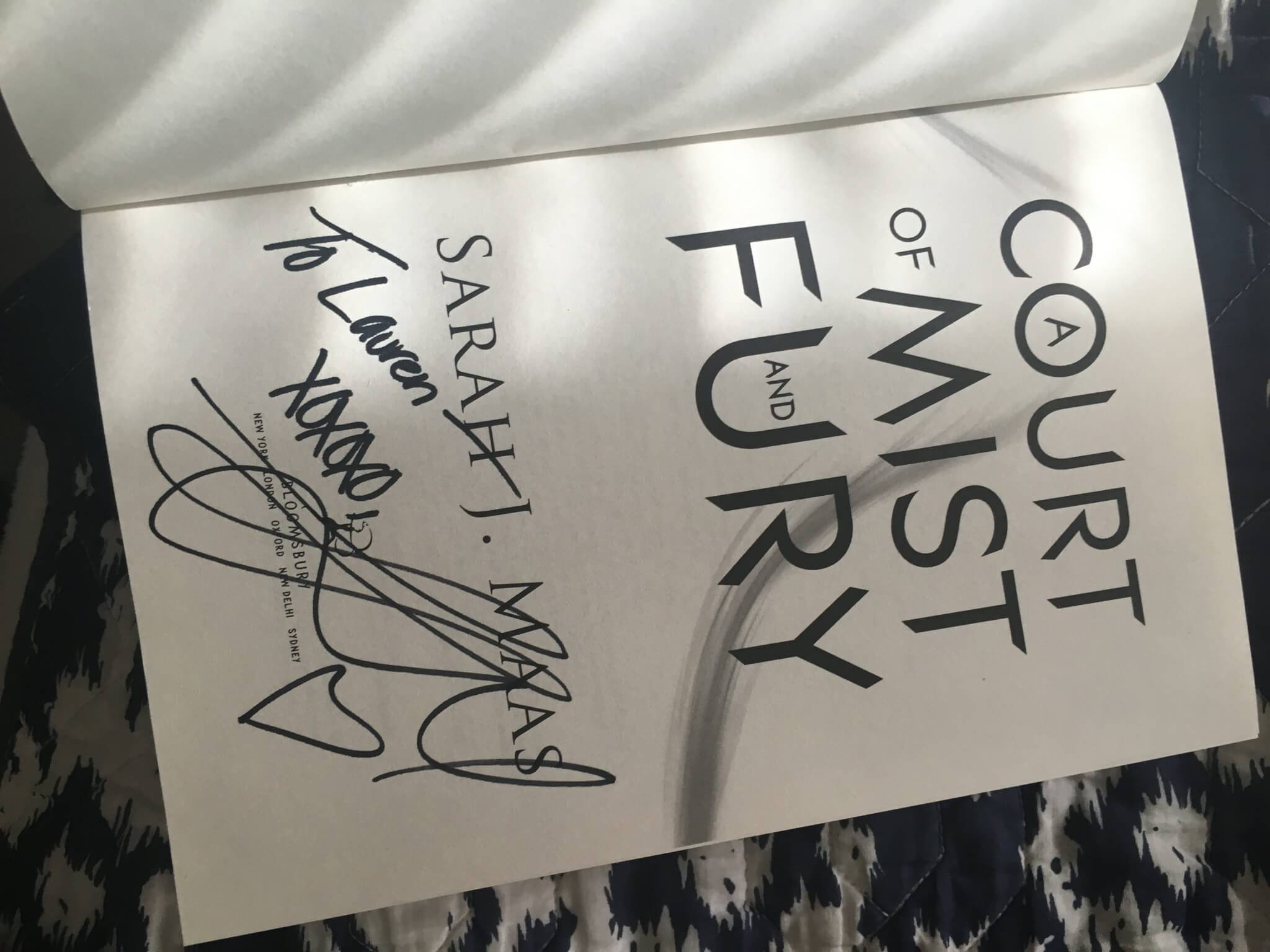 Won in a giveaway // The 57 Lives of Alex Wayfare by M.G. Buehrlen
(thanks Gone with the Words!)
Preordered // 13 Little Blue Envelopes and The Last Little Blue Envelope by Maureen Johnson, Summer Days and Summer Nights by Stephanie Perkins, The Unexpected Everything by Morgan Matson, and ACOMAF by Sarah J. Maas
Ordered from Amazon on sale // Halfway Perfect by Julie Cross and Mark Perrini
Books from publishers // The Year We Turned Forty by Liz Fenton and Lisa Steinke (actually an eARC but too lazy to fix the graphic), In Twenty Years by Allison Winn Scotch, Mystic Summer by Hannah McKinnon
Gift from a friend // 26 Kisses by Anna Michaels (thanks Andi!)
Purchased from Amazon // Incarnate by Jodi Meadows and Emancipated by M.G. Reyes
eARC from Author // Out on Good Behavior by Dahlia Adler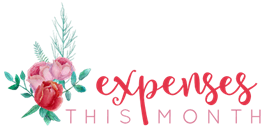 $53.31 for a total of 8 books (2 digital, 6 physical) | Free, gifted, or ARCs: 7

I'm going to recap all of May here because a lot happened, but leave my vacation for Saturday's post! At the beginning of the month, we went to see Captain America: Civil War! It was honestly everything I hoped it would be. I haven't stopped thinking about it since and we need to go see it again. We went over to my nana's house for Mother's Day stuff and then stopped by my dad's and Chris's parents. They got little baby chicks! They're so cute. I stopped over my best friend's house and hung out with her adorable kids one night too. It was great to get out of the house and see her again. I went to one of the Sarah J. Maas ACOMAF tour stops in Rhode Island. It was an hour and a half either way but I got to see Sarah too! I didn't stick around for the signing because I would have gotten home super late, so Sarah got it signed for me and sent it back <3 The signing definitely helped with the BEA FOMO I was experiencing at the time. Chris and I went to a Lego set draft in memory of someone who recently passed away in our club. It was so amazing to check out the Lego headquarters (even if it was just the cafeteria!). We ended up with SO MANY SETS, including lots of Harry Potter ones I've been wanting! Later that night, I spent some time at my dad's house and went out to dinner with them. Loved the spontaneous family time. We had lunch with Chris's sister and her boyfriend at one of my favorite restaurants. It had been so long since I had buffalo bites in my mouth; it was amazing. The following weekend we had our usual Lego club meeting. There was a build competition and I came in second place! I wanted to be able to add some pictures here but the stupid club hasn't put them up online yet. My sister had a chorus concert where they sang some really cool up-to-date songs. My sister even had an awesome solo. I spent a lot of time this month at the skate park watching Chris skate. It's nice because I can just watch him skate and read. Then, we went to Brick Fair New England the weekend before vacation. We've previously only been to Brick Fair New Jersey, so it was nice to be closer to home for once. It was a lot of fun but I wish we got there earlier to see everything more. Aaaand finally, we had our vacation to Hilton Head Island! Again, more on that coming soon 🙂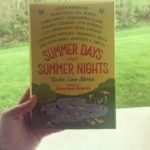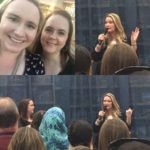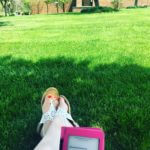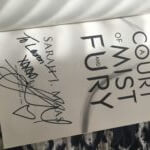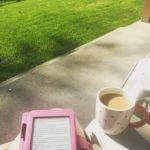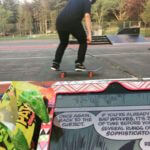 Honestly, I barely watched TV this month for some reason. I did a lot of Friends-watching because I was too burned out from ACOMAF to even watch TV a lot of the time. Aside from Civil War, we didn't watch much!

I signed up for five challenges in 2016, plus I'm hosting a super casual link-up challenge. Want to know why I chose these? Check it out here. The Contemporary Romance challenge also hosts a monthly topic to discuss, so I'll be occasionally including that in my Bookmark Lit Bulletin posts.
During this Month
Bout of Books Readathon | Goal: 3-6 books | 5 read during readathon
Scarlett Epstein Hates It Here – Anna Breslaw
The Selection – Kiera Cass
Ask Me How I Got Here – Christine Heppermann
Out on Good Behavior – Dahlia Adler
Secrets of my Hollywood Life: On Location – Jen Calonita
Year-Long
Debut Author | Goal: 12 books | 1 read in May | 100% complete
Scarlett Epstein Hates it Here – Anna Breslaw
Backlist Books | Goal: 20 books | 4 read in May | 85% complete
The Selection – Kiera Cass
On Location – Jen Calonita
The Elite – Kiera Cass
The One – Kiera Cass
Flights of Fantasy | Goal: 20 books | 1 read in May | 65% complete
A Court of Mist and Fury – Sarah J. Maas
Rock My TBR | Goal: 21+ books | 1 read in May | 20% complete
A Court of Mist and Fury – Sarah J. Maas
Contemporary Romance | Goal: 21+ books | 5 read in May | 148% complete
Where We Fall – Rochelle B. Weinstein
Just a Girl – Ellie Cahill
Scarlett Epstein Hates it Here – Anna Breslaw
The Selection – Kiera Cass
Ask Me How I Got Here – Christine Heppermann
Out on Good Behavior – Dahlia Adler
On Location – Jen Calonita
The Elite – Kiera Cass
The One – Kiera Cass
Monthly Contemporary Romance Challenge Topic:
Top 10 Underrated Contemporary Romances
 Seasonal
Spring Bingo Card | Hosted by Pretty Deadly Reviews
This one came to an end this past month! I ended up not being able to fully complete it, so I'm glad I participated in the readathon! It helped bring me up to a grand total of 19 books on the card… which is great!
Second chance • The Reptile Room – Lemony Snicket
Set over 200 years ago • My Lady Jane – Cynthia Hand, Jodi Meadows, Brodi Ashton
Book meets another challenge • Winning – Lara Zeises Deloza
Characters are not human • The Forbidden Wish – Jessica Khoury
More than one author • This One Summer – Jillian Tamaki, Mariko Tamaki
Set in space • The Martian – Andy Weir
March/April/May release • Dream On – Kerstin Gier
Green cover • The Vanishing Throne – Elizabeth May
Rec'd by 1+ friend • Blue Lily, Lily Blue – Maggie Stiefvater
Criminals • Rebel Bully Geek Pariah – Erin Jade Lange
Flowers on the cover • Two Summers – Aimee Friedman
Number in the title • Seven Ways We Lie – Riley Redgate
Under 200 pages • Cruel Crown – Victoria Aveyard
Retelling • Queen of Hearts – Colleen Oakes
MC shares first initial • Unrivaled – Alyson Noel
Nonfiction • We Should All Be Feminists – Chimamanda Ngozi Adichie
Ugly cover • Secrets of my Hollywood Life – Jen Calonita
Written under a pen name • The Bad Beginning – Lemony Snicket
Standalone • True Letters from a Fictional Life – Kenneth Logan
* As always, I'm participating in the next round of bingo as well! Consider this sentence my sign-up 😉
---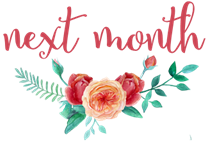 June is another month with a lot of reviews for books I read a long time ago! Kaitlin and I pushed our Book Buddies read into June, so you'll see that one within the next week. Then, you'll see another one with Cristina and me. I have a Hilton Head Island recap coming up this weekend for those who are interested in seeing what I did on my wonderful vacation! There are a couple discussion posts I've squeaked in throughout the sea of ARC reviews too. I'll talk about the books I want to own when I have a real library in my house, what I think of the currently reading shelf on Goodreads, and participate in the Totally Should've Tag (if I ever get around to finishing it off in my drafts…whoops). There's a bit more calendar room for some other things too. Of course, you'll see the standard Top Ten Tuesday posts as well as a blog tour for the new Kody Keplinger book I'm so excited about! My Bookmark Lit Bulletin on July 1st will also include the halfway-through-the-year update, with all kinds of fun goals and recaps for the beginning of the year. Damn, 2016, you're flyyyyying by.


May ended up being super busy, so June will HOPEFULLY be a change of pace! There will be the usual Fathers' Day celebrations with Chris's family and mine. I can't think of really anything else on the schedule besides seeing Me Before You with Alyssa. I'm excited and reaaaally need to read the book.


I ended up reading a few books from my TBR, including two from the library! Finally. Let's pretend I didn't DNF one of them, by the way… I have a couple of blog tours coming up and want to get going on some of my library books too. Alyssa and I are seeing Me Before You next week so I gotta get going on the book too…..
No preorders for June! Dang I'm getting good at not buying a lot of books.

Related Posts