I don't like to do too many weekly memes on the blog and usually stick to TTT, but I thought it would be fun to occasionally post Wednesday memes I'm interested in. It won't be weekly, but it'll be fun to recap the previous week or so and talk about what books I have on the docket. It will be a combination of WWW Wednesdays and Waiting on Wednesdays (more details below!), as well as anything else I'd like to share.
---

Waiting on…Wednesday is hosted by Breaking the Spine and
asks upcoming releases that we're eagerly anticipating.
I'm currently waiting impatiently for…
Release Date: April 4th 2017
In the second book of the suspenseful Unrivaled trilogy from #1 New York Times bestselling author Alyson Noel, Layla, Aster and Tommy have to unearth Hollywood it-girl Madison Brooks' secrets before one of them takes the fall for her disappearance and murder.

Layla Harrison has finally found herself in the middle of a celebrity story worth reporting. Aster Amirpour's name is in every tabloid—even if it isn't the good kind of publicity she hoped for. Tommy Phillips is inches away from getting the girl of his dreams, which may be harder than scoring a VIP ticket to an Unrivaled nightclub.

But Layla, Aster and Tommy never imagined it would be because they're entangled in the disappearance of Madison Brooks—a story that's blinded the world like a starlet blinded by the flash of a paparazzi camera.

Now, Layla is receiving mysterious messages from an anonymous source, Aster's looming murder trial is so huge even her parents' lawyer can't save her, Tommy is retracing his steps as the last person Madison saw alive, and Layla's ex Mateo finds himself lured into the fold.

You can dig up dirt about celebrities that the tabloids miss if you search long enough. But when Layla, Aster, and Tommy team up with an unsuspecting insider to unearth the truth, they'll find that some secrets are best kept in the grave.
I generally enjoyed the first book in this series – Unrivaled – but I definitely need some things answered in this sequel! I think the story was interesting enough and I'm curious to see what happened to Aster, but I didn't love a lot of the characters. This is definitely a situation where I just NEED to know where the story goes thanks to cliffhanger city. (I don't mind this cover but I like the original covers better!)
---
Release Date: June 6th 2017
A young, street-savvy runaway looking for a place to call home realized he might have conned his way into the wrong family in this fast-paced and thrilling novel from award-winning author Cristin Terrill.

When ten-year-old Daniel Tate went missing from one of California's most elite communities, he left no trace. He simply vanished.

Six years later, when he resurfaces on a snowy street in Vancouver, he's no longer the same boy. His sandy hair is darker, the freckles are gone, and he's initially too traumatized to speak, but he's alive. His overjoyed family brings him home to a world of luxury and comfort he can barely remember. In time, they assure him, he'll recover his memories; all that matters now is they're together again.

It's perfect. A miracle. Except for one thing.

He isn't Daniel Tate.

He's a petty con artist who accidentally stumbled into the scam of a lifetime, and he soon learns he's not the only one in the Tate household with something to hide. The family has as many secrets as they have millions in the bank, and one of them might be ready to kill to keep the worst one buried.
I loved Terrill's debut (and that love seems to grow even more over time… I think I need a reread!). I've been anxiously waiting for her next release. The topic itself intrigues me and this book would have been on my TBR just based on the synopsis, but her name on it? Absolutely. I'm dying to know what happened to the real Daniel Tate and all of those family secrets.
---

WWW Wednesday is hosted by Taking on a World of Words and asks the questions below.
 What are you currently reading?
The Forgetting by Sharon Cameron (audio + ARC)
Letters to the Lost by Brigid Kemmerer (egalley)
Dark Breaks the Dawn by Sara B. Larson (upcoming ARC)

I've been talking and thinking about THE FORGETTING for months now. One of my friends sent me an ARC but it's just been sitting around, pushed to the side. Now that the book is released, I decided to do an audio plus ARC combination to read it. It's interesting so far! I was approved for LETTERS TO THE LOST on Netgalley and decided to start it ASAP, once I saw some positive reviews/reactions! I wanted to keep an ebook going for some contemporary feels and being able to read at night when Chris is asleep. I got DARK BREAKS THE DAWN from an ARC tour yesterday, so I started last night before bed.
What did you recently finish reading?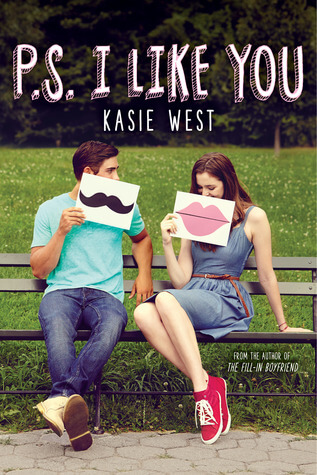 Fireworks by Katie Cotugno (borrowed ARC)
P.S. I Like You by Kasie West (borrowed copy + audiobook)
Frost Like Night by Sarah Raasch (hardcover for book club)

I've been getting ahead on my reading challenge because I seem to want to read so many books at once! I borrowed a few books from people – like FIREWORKS from Marg and PS I LIKE YOU from my little sister – so I wanted to read them ASAP. I started the PS I LIKE YOU audiobook when I went skiing last week and it was such a fun way/place to hear the story. I finished it up with the finished copy later that weekend. Not my favorite Kasie West, but not my least favorite either! FIREWORKS was a solid read but I wish the 90's things were more prevalent and obvious? The story itself was really fun though. And finally, I quickly finished up FROST LIKE NIGHT for book club last night. It was weird reading this book in the series instead of listening to the audiobook. Overall it was a pretty strong series ender for me!
What do you think you'll read next?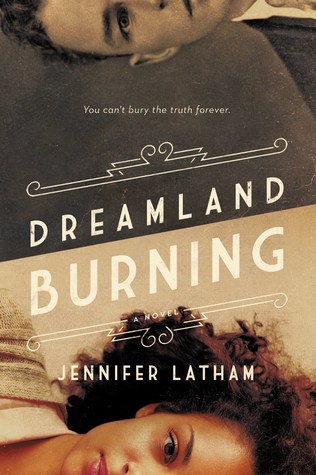 Dreamland Burning by Jennifer Latham (hardcover from publisher)
The Adjustment by Suzanne Young (upcoming ARC)
Kiss Cam by Kiara London (late ARC)
Sidenote: the last time I posted one of these in October I was lamenting the fact that I didn't read CROOKED KINGDOM yet and it had just come out. Months and months later… still on my TBR. Whoops. Just wanted to get that out of the way first. I'm on the DREAMLAND BURNING blog tour next week so I plan to start this one as soon as I finish one of my current reads. I borrowed THE ADJUSTMENT from Marg as well, so that's up next on my borrowed-ARC-TBR. I'm trying to read them in order of release date so I can send them back to her with enough time before they're released (ya know, so she can actually read her own books before they're released). I plan on reading a nice contemporary or two around Valentine's Day, and KISS CAM is up next on that front. I love the Valentine's Day-like kiss-filled cover.
Related Posts