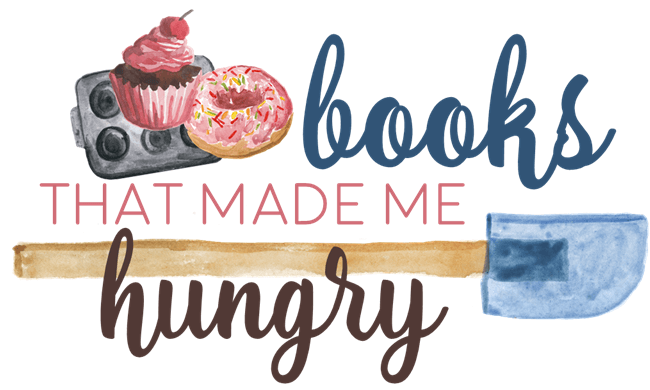 I've written and rewritten an intro to this post over and over again, but everything I wrote sounded stupid. Do books ever make you crave specific foods? Yes. I'm sure they have. Because obviously. I love books involving restaurants, friends who have food "traditions," and characters who just constantly eat the same things over again. These books make me super hungry for those specific foods and I totally end up associating those foods with the books. Sorry not sorry for making you hungry today, but here are some books that made me crave certain foods while reading!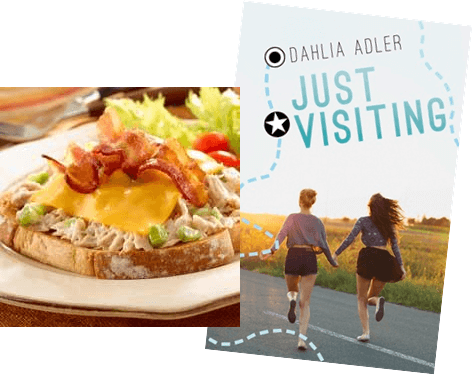 The book: Just Visiting by Dahlia Adler | The craving: bacon tuna melt
Why: The main character in this one always ordered the same bacon tuna melt whenever she visited the diner where her friend worked. I'm not usually a fan of tuna melts because I prefer them tuna to be cold, but this ALWAYS makes me crave a nice bacon-filled tuna melt. This is the first food-related book I think of.
The book: Saint Anything by Sarah Dessen | The craving: pizza, fries, and lollipops
Why: The family in this one own a pizza shop and there is CONSTANT mentioning of pizza and french fries. I already crave pizza 24/7 because it's my favorite, but just thinking about this book makes that craving even more real. I love fries too, so I had to include those. There's also many mentions to Dum Dum lollipops.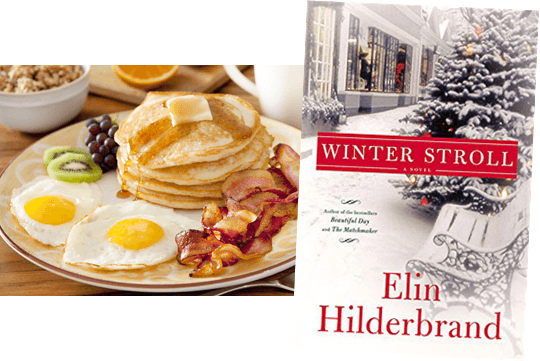 The book: Winter series by Elin Hilderbrand | The craving: fancy breakfasts
Why: The B&B that the family operates throughout the WINTER series is one-of-a-kind. Because of the whole "breakfast" part of the B&B, they were constantly cooking delicious meals. Bacon, sausage, eggs, toast, pancakes… you name it and that family cooked it.
The book: Since You've Been Gone by Morgan Matson | The craving: ice cream
Why: There's nothing better than ice cream in the summer, of course. The MC from this one worked in the local ice cream shop for the summer, so that's a natural craving from this book! Looking at the cover also makes me crave ice cream because they're clearly enjoying themselves and being adorable with some.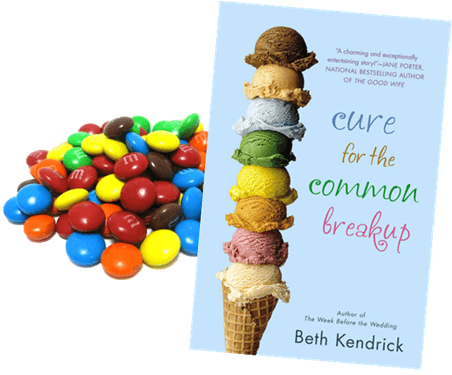 The book: Cure for the Common Breakup by Beth Kendrick | The craving: M&Ms
Why: Summer was constantly eating, talking about, and thinking about M&Ms. The Whinery bar made sure to serve a lot of candies and chocolate for its heartbroken tourists and bar patrons. Summer's favorite was clearly M&Ms and she made sure to even mention them in the later books in the companion series.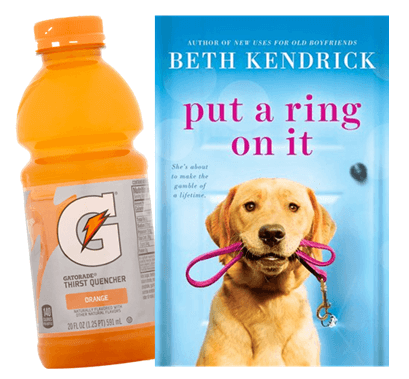 The book: Put a Ring On It by Beth Kendrick | The craving: orange Gatorade
Why: Another craving-filled book in the Black Dog Bay series! I don't actually enjoy orange Gatorade that much, but the main character and her husband ALWAYS had them after certain events would happen. *cough* I love Gatorade (Fruit Punch is my jam though) and this book always made me thirsty.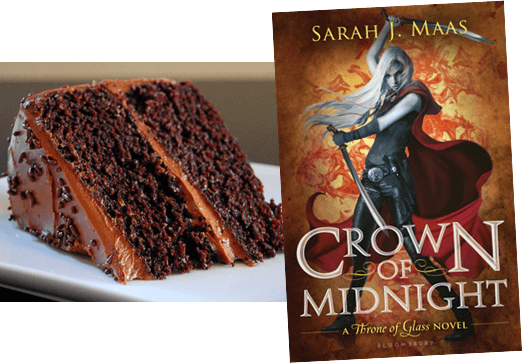 The book: Crown of Midnight by Sarah J. Maas | The craving: chocolate cake
Why: Hold your gasps in, but I actually don't like chocolate cake that much. I'm not a huge fan of chocolate in the "baked" form too much. However, CoM absolutely made me crave it something fierce. The main character is a huuuuge chocoholic in general but her clear weakness is cake.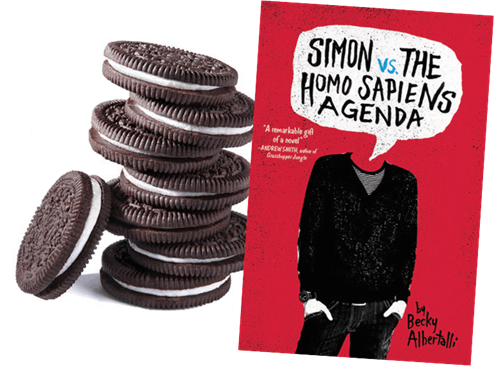 The book: Simon vs. the Homo Sapiens Agenda by Becky Albertalli | The craving: Oreos
Why: This is totally a no-brainer for anyone who read this book! In fact, I wish I had a dollar for every time someone mentioned Oreos in relation to this story. Before I even read the book I was craving Oreos from early reviews! They're mentioned a lot in various forms (like cakes and milkshakes) too.
---
Have you ever gotten specific cravings from a book?
Any foods remind you of certain books (or vice versa)?
Related Posts