After reading Kate's TTT recently and leaving a rambling, unnecessary comment about one of the books, I realized that there are a few books out there where I have VERY specific memories attached to them. (I've also done this with music!) I can vividly remember and feel the place I was while reading or listening to the audio. I thought it might be fun to share some of them with you!
Specific Bookish Memories
I started A Discovery of Witches back in college… and never really finished it. I vividly remember reading this while working out at my school's gym, for the limited amount of time I actually went to the gym lol. I think I started it while I was home on break and continued when I was at the gym at school. I don't know why but that specific memory always comes to mind when I see this book. I need to finish/start over someday!
Three Day Summer was such a cute book. I always picture this excellent Instagram picture I took at Chris's parents' house. I remember laying by the pool and reading it on my float, then drinking a perfect smoothie while reading. I featured the picture here.
On the flipside (seasonally), I read Cure for the Common Breakup in the winter months. I was randomly looking for an audio series to start while we went skiing one night, and I remember frantically downloading this on the drive to the mountain. I laughed and smiled to myself like a butthead when I drove home at the end of the night too. I just think of skiing feels whenever I see this ice cream cover, which is so weird.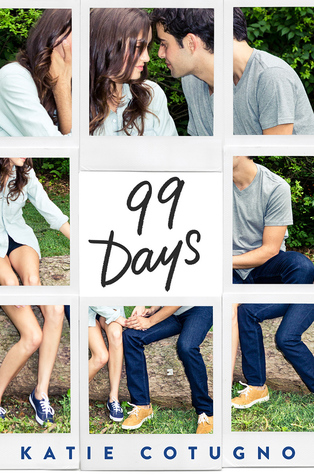 I try not to read while I work too much because obviously I should focus on other things, like actual work, but I'll never forget reading the end of Second Chance Summer at my desk. I was finishing the story on my computer's Kindle app and basically sobbing at my desk. Seriously thank god no one came around to see me or else they would have been so confused.
I binged The Art of Wishing and its sequel within a couple of days one weekend. Chris was working on a Saturday morning and I sat outside in the sun and read like crazy. I remember taking a nice bath and reading this one too. Once I finished, I went to the library to pick up the sequel.
And finally – one of my biggest binge reads ever – 99 Days. It's a tough topic with love triangles, mistakes, and unlikable characters… but I loved this book. I absolutely could not stop reading. I remember Chris was asleep and I was reading on my Kindle (thank god for the Paperwhite backlight). I kept saying "one more chapter" repeatedly.
Related Posts