I wrote a TTT a while back where I created a book club that read specific books based on the season or month. I thought it'd be a fun post to revisit now with newer books! I also wanted to add in more details, like the setting for the book club meeting and/or if there's a specific theme to the month that can go beyond the story itself. I haven't read any of these books yet because this is my fictional book club where I'm reading everything for the first time with my friends! I also thought it would be fun to do this in December because who knows – maybe I can use some of these as inspiration for my real-life book club in 2018? 😉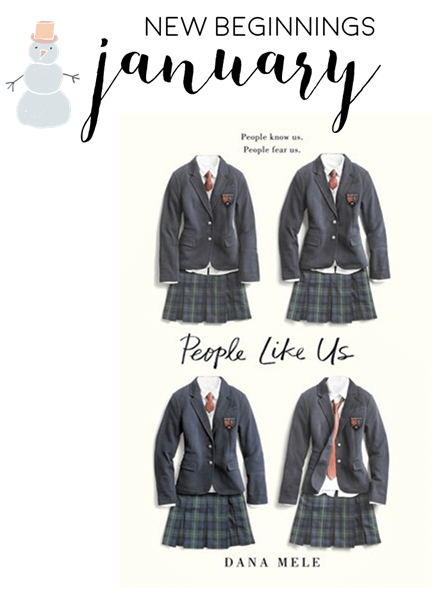 Monthly theme: "New Year, New Beginning"
Book: People Like Us by Donna Mele
Location or activity: Trying a new restaurant for the meeting
I wanted to focus on the New Years aspect without actually reading a book about the holiday. I chose PEOPLE LIKE US because it's about a girl who reinvents herself at a new school in order to cover up some secrets of her past. I love books set at prep schools, plus the murder mystery element. (Let's pretend this book comes out in January instead of February, okay?) I think this would be a fun way to kick off the year by thinking of reinvention and how it doesn't always work. For the meeting location, we'd keep it simple by trying a new restaurant instead of the same three we always meet at 😉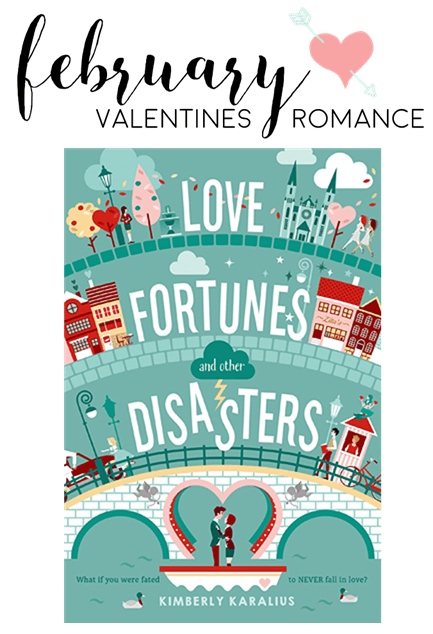 Monthly theme: "Valentines Romance"
Book: Love Fortunes and Other Disasters by Kimberly Karalius
Location or activity: Visit a bakery for cupcakes and treats
It's a no-brainer to enjoy some sweet treats while reading a good romance for Valentines Day. I wanted to keep it easy by actually finding a book with "love" in the title, and the premise works well for the monthly theme too. LOVE FORTUNES AND OTHER DISASTERS involves a town where love fortunes come true, and women in the main character's family marry their high school sweethearts. Then, the MC learns that she'll never find love.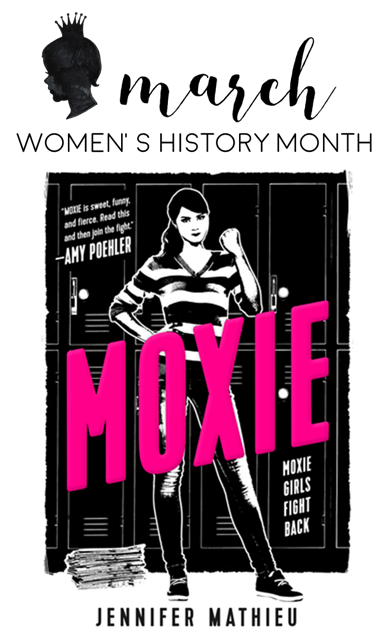 Monthly theme: "Women's History Month"
Book: Moxie by Jennifer Mathieu
Location or activity: Movie night with Miss Representation
I still haven't read this book even though I have a copy. I definitely think March would be the perfect time to do some girl power activities! MOXIE is about a feminist zine created to change a sexist high school in Texas. I love books where girls fight back. For the activity, I would force my book club members to watch one of my favorite documentaries – Miss Representation – about how women are portrayed in advertising and popular culture. It'll be an eye-opening month that celebrates strong women. ??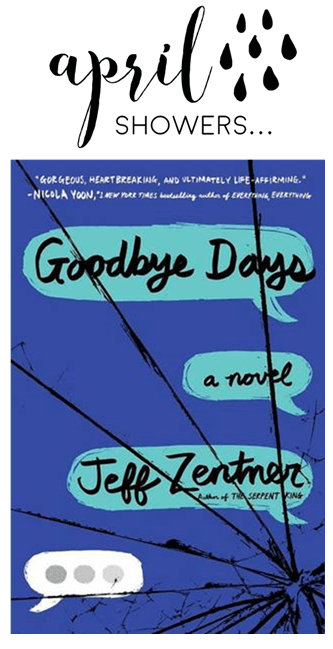 Monthly theme: "April Showers…"
Book: Goodbye Days by Jeff Zentner
Location or activity: Eat at a restaurant with comfort food
I can't resist the whole "April showers bring May flowers" themes for these two months. I wanted to use the word showers to imply tears, or books that are sad. I try not to read a lot of heavy books lately because the world is so bleak sometimes, but every once in a while I'm in the mood for it. For April, we'd read GOODBYE DAYS and shed some tears, probably. Because we'd be all sad from the book, we'll eat at a restaurant that serves some great comfort food.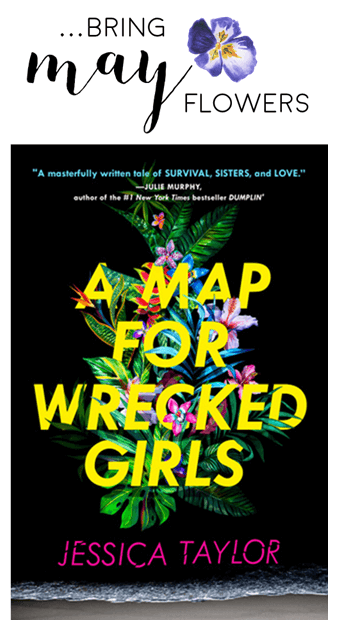 Monthly theme: "…Bring May Flowers"
Book: A Map for Wrecked Girls by Jessica Taylor
Location or activity: Visit botanical gardens or Elizabeth Park
The theme for May is simple after April's showers: a book with flowers on the cover! I've read quite a few of these because I'm obsessed with floral covers, but the premise of A MAP FOR WRECKED GIRLS seems so intriguing to me, with people stranded on an island together. Obviously the flower thing is irrelevant, but that's not the point. We'd meet up at some local botanical gardens or Elizabeth Park in Hartford, because obviously my book club is in Connecticut.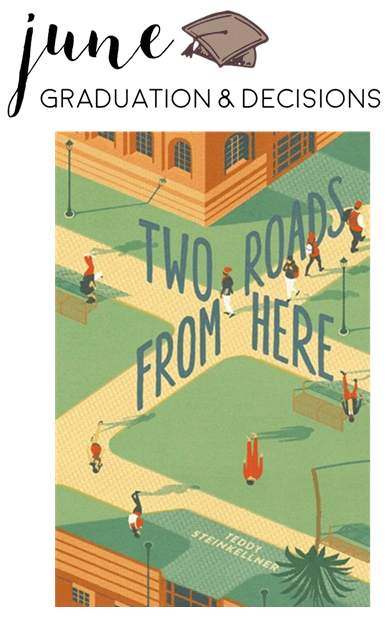 Monthly theme: "Graduation and Decisions"
Book: Two Roads from Here by Teddy Steinkellner
Location or activity: Do an escape room activity
I love books that take place right after graduation, because there is so much uncertainty and everyone seems to be vibrating with emotions. I've read a lot of them so I decided to go along with the theme of how many different directions you can go after graduation. This book involves five high school seniors who are struggling with decisions. They each get to actually LIVE both decisions to see which is a better option. I love books like this! I'd want to meet at a local escape room. I've never done one before but I imagine that it involves a lot of decision-making and logic puzzles to figure out.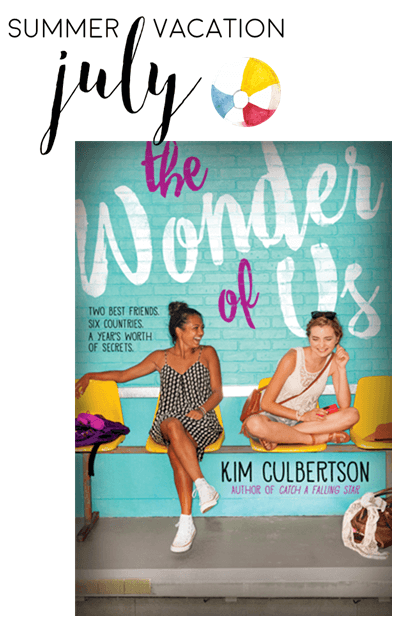 Monthly theme: "Summer Vacation"
Book: The Wonder of Us by Kim Culbertson
Location or activity: Go to the local activity park (go karts, mini golf, etc.)
I love books that occur during the summertime, especially if they take place at a beachy spot! For this summer vacation theme, I wanted to pick a book that specifically involves going away on a vacation. This might be a little bit heavier because it involves old friends going on an international trip together, even though they've grown apart. I love books set around Europe so it'll be a nice summer vacation story overall. For this meeting, we'd go to the local entertainment park where they have go karts, mini golf, an arcade… and countless other activities.
Monthly theme: "Time for the Beach"
Book: The Lake Effect by Erin McCahan
Location or activity: Road trip to the beach (about an hour away)
We live about an hour or so away from the beach, so we may as well make a whole day of it! The beaches in Connecticut aren't particularly nice, but they'll do for the day. We'll talk about THE LAKE EFFECT, with its beachy setting on Lake Michigan. There's the bonus element of the summer job as a personal assistant for someone rich makes it even more interesting for me.
Monthly theme: "Back to School"
Book: Truly Devious by Maureen Johnson
Location or activity: Meet in the local library
Instead of a traditional "first day of school" story for this month, I decided to go with TRULY DEVIOUS for a mysterious twist. I love books about prep schools and this one involving a cold case would be fascinating. The MC is a new student there and determined to crack it. We'd meet at the local library (which happens to be in the same complex as the schools) to chat in one of the private rooms. Gotta go with the back to school/library feels for September.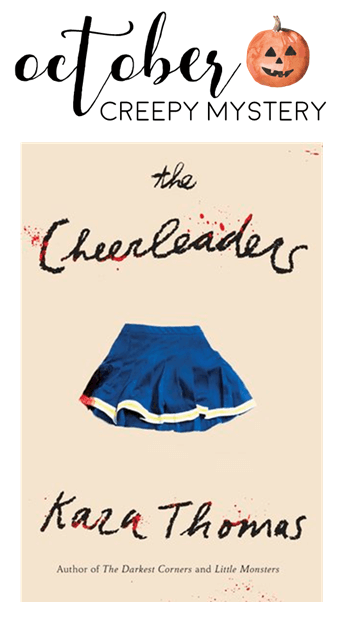 Monthly theme: "Creepy Mystery"
Book: The Cheerleaders by Kara Thomas
Location or activity: Tour a haunted house or hayride
I like that THE CHEERLEADERS also has some "back to school" feels too. Five years after multiple cheerleaders die (from an accident, from a murder, and from a suicide), the high school no longer has a squad. The concept definitely seems creepy for October, without involving horror elements (that I prefer not to read). I'd love to tour a haunted house or do a haunted hayride because they're definitely popular in our area of New England.
Monthly theme: "Fall Time Fantasy"
Book: An Unkindness of Magicians by Kat Howard
Location or activity: Watch a fantasy movie after the book discussion
This month is simple because I like reading fantasy novels in November. I wanted to pick a relatively new release that appears to be a standalone. The book is about NYC being run by magic, but the magic is fading. It seems a little out of my comfort zone, which could be a good thing. I would want to watch a quick fantasy movie or something after the discussion, just because it's the most obvious option 😉
Monthly theme: "Cozy Holiday Reading"
Book: Prince in Disguise by Stephanie Kate Strohm
Location or activity: Have dinner at a restaurant decked out with holiday decorations
My book club doesn't do a lot of adult fiction (with the exception of November here) so that made this topic a little harder to pin down. I wanted to read PRINCE IN DISGUISE last year for the holidays so it would be a cute wintery story. The Christmas feels aren't super strong, so maybe my Christmas-hating book club member won't mind this one. For the meeting location, I'd want to just go to a nice restaurant that has great holiday decorations with a roaring fireplace.
Related Posts