What's Up Wednesday is a linkup with Sheaffer Told Me To and Mix & Match Mama the last Wednesday of each month, in order to catch up on what's new with you from the past month and upcoming month. The prompts can be found on their blogs or answered below by me!
---
What I'm eating this week
Sunday: Brunch at DRWB@24, dinner (takeout) from Mystic Pizza
Monday: Leftover pizza for lunch, meatball subs for dinner
Tuesday: Leftover meatball subs for lunch, chicken soba noodle stir fry for dinner
Wednesday: Leftovers noodles for lunch, shrimp Caesar salad for dinner
Thursday: Jackfruit salad sandwich for lunch, dinner out for book club (Cold Creek Tavern)
Friday: Leftovers/sandwich for lunch, probably pulled pork sliders or turkey burgers for dinner
Saturday: My sister's grad party in the late-afternoon (Italian food and some BBQ/snacks)
Busy week of good food, I think! I bought some stuff and stocked the freezer recently, so I planned to slowly pull things out (ground turkey for meatballs, turkey burgers, etc.) to get through this week. I couldn't resist the pull of Trader Joe's this week so I did a good job with getting fresh stuff to try new recipes. My sister's grad party is Saturday at 2pm so I'm definitely excited to eat a lot over there 😉
What I'm reminiscing about
This past weekend was Jen's bachelorette weekend in Mystic, Connecticut! It was genuinely such a fun trip. I think the biggest difference between this one and others I've been on is that we are ALL individual/separate friends of Jen's from different areas of life, meaning there were no cliques at all (like high school friends vs. college friends or something like that). Absolutely zero drama and just a group of gals getting to know each other. We did a wine tasting, had some great food, explored Main Street and Olde Mystick Village, and got Mystic Pizza takeout for dinner on our way home.
What I'm loving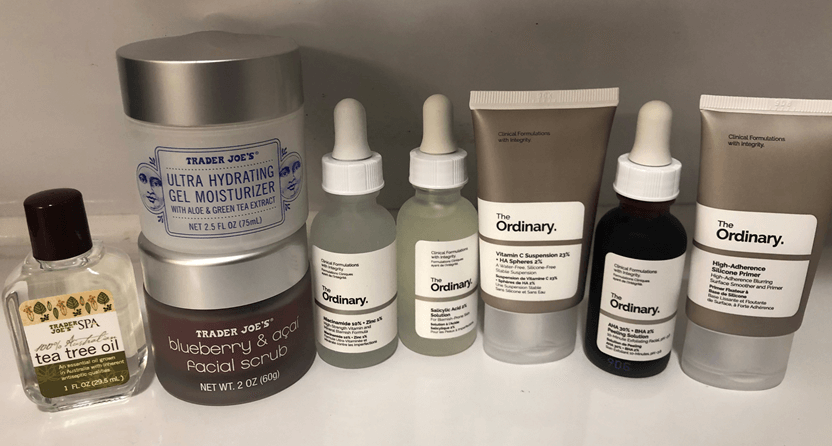 I posted about my latest Makeup and Skincare Hits and Misses, which is super chock-full of allll the things I've bought in the last couple of months. There are good and bad things on there, so it's not exclusively "what I'm loving," but I think it's close enough 😉 Makeup and skincare are things I spend most of my money on so I've been trying to do bigger round-ups like that one. Items in the photo above have been mostly working well for me!
What I've been up to

My last Lauren Lately post can definitely highlight my recent life events, but here are a few things I've loved. We had our California trip in early June, enjoyed lobster rolls and exploring our local area on the weekends, my new-ish book club at a local brewery (PIZZA), and the Sarah Dessen event with my sister in Mass!
What I'm dreading
I can't really think of anything at this point – I have so many things I'm currently looking forward to that it's genuinely hard to think of negative stuff? That's a nice change 🙂
What I'm working on
In my Summer Bucket List + TBR TTT post recently, I discussed my desire to create and complete a lobster roll bucket list for the summer. It consists of 10 places I may get a lobster roll this summer, in order to achieve my goal of eating 10 of them from different places. It's not a super strict list but I just have two places on there that I MUST go to – Jessica's Garden (completed already!) and Abbott's. The other 8 spots are just suggested places for when I need ideas.
What I'm excited about
Chris doesn't get PTO time with work but he gets two full weeks off per year, one around the Fourth of July and one around Christmas/New Years. I am taking days off for the Fourth of July this year to spend some time with him. We don't have plans right now but we're trying to figure things out. We were thinking of going to Maine but that might not work based on CT-based plans for the weekend. I'm taking Wednesday through Friday off that week (Thurs/Fri are closed already but Wed is a personal day), so hopefully we can get out and about on the two non-holiday days! Maybe Abbott's on Wednesday for my lobster roll list??
What I'm watching
I've been back into YouTube instead of TV shows lately. I only had a few booktube accounts I followed before, but Madalyn gave me some great recs a while back. I've been watching a few of them but my favorite is Chelsea Dolling Reads. I just love her channel so much and yes it helps that I met her during BEA/Bookcon weekend and really enjoyed her as a person. So funny and fun; her channel is exactly the same.
Chris started to binge-watch The Sopranos when I was gone last weekend for Jen's bach because he knew I didn't want to watch it, but I'm not currently in the middle of anything that's grabbing me? I started Dead to Me on the plane home from California and enjoyed the first few episodes, but I haven't picked it back up. I have to finish the final episodes of the first season of Pretty Little Liars: The Perfectionists and I've been attempting to watch new episodes of Big Little Lies season two as they come out.
What I'm reading
Summerathon wraps up tomorrow and I tried to focus on my TBR for that challenge over the last few days. I had a very weird reading month in June, where I didn't finish anything for the first two weeks basically… then immediately finished like 4 books in a row. One book took me a full month to read while another took me over two weeks. I don't know what happened aside from my travel ruining things? I'm still nice and ahead on my challenge though.
What I'm listening to
I've grown to really enjoy the Spotify Daily Mixes for me – they always hit on some kind of musical mood I have! There are always 4-6 of them available to me, covering a few genres: classic rock, pop-punk, early 2000s pop, some kind of rap/hip-hop, and maybe some 90s-ish pop/punk/etc.
What I'm wearing
My boss has been out office for five days between this week and last week so I've been admittedly more casual than I'd usually be at work! I actually bought a bunch of rompers for the bachelorette trip that I'm loving. They usually fit me awkwardly so I'm pumped that these actually worked out. The orange one was something I snuck in to wear to work on Friday so I'd be bach-ready right after work. I think rompers can look professional sometimes (enough for a business casual office at least!) but these are definitely not going to work when my boss is here. I've been thinking of getting some with long pants or capri-length so I can wear them in a professional capacity.
I ordered a few shirts on sale from Target as well. They just came in this week and I'll probably wear them when my boss is back in office 😉 I've been buying a lot of clothes from Plato's Closet, which is where the rompers all came from. I got those three rompers plus a pair of jean shorts for $20! Can't beat that.
What I'm doing this weekend
As I mentioned earlier when thinking about the delicious food that'll be there, my little sister's high school graduation party is this upcoming weekend. We're going to see some family and friends, eat food, and celebrate how smart and accomplished my baby sister is. (Yes, she's a half-sister and 10 years younger than me.)
What I'm looking forward to next month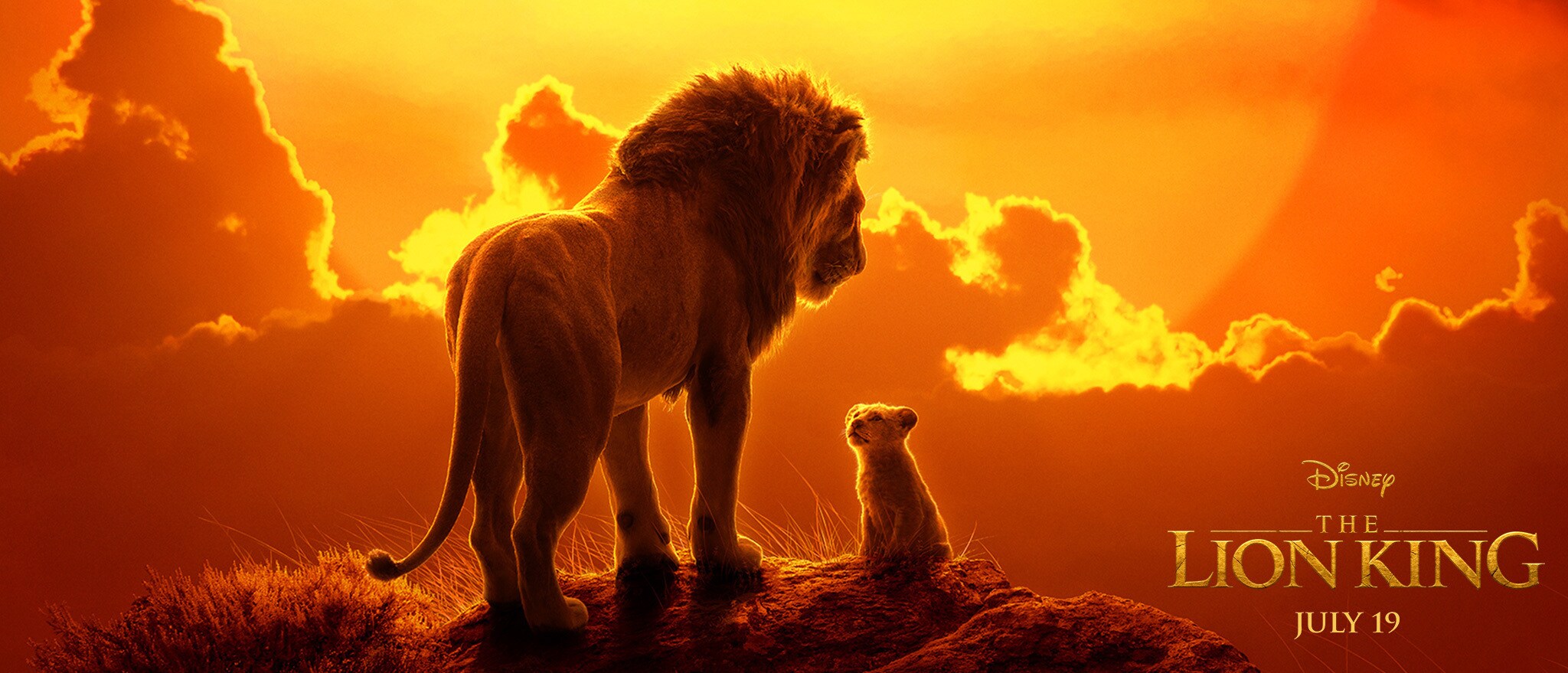 Mid-July has two fun events for me: first, and most importantly, The Lion King comes out! My friend and I are going opening night (Thursday) and I bought tickets literally the moment they went on pre-sale this week. We're going to grab dinner in the theater's restaurant then head in for a 6:20 showing. SO EXCITED. Then, I'm seeing Weird Al in concert the next night with some friends and Chris! July has some other things, like good wrestling shows on PPV and a few relaxing weekends, but those two things are my highlights.
What else is new
I'm stalking all of the book hauls from ALA this past weekend. I love conferences, even when I don't attend them, because people always snag upcoming books I can add to my Goodreads! I definitely did a lot of adding from Michelle's post here.
Related Posts