I received this book for free (hey, thanks!) in exchange for an honest review. I promise that this does NOT affect my opinion of the book or the content of my review. For real.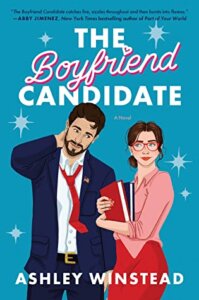 The Boyfriend Candidate
by
Ashley Winstead
Genres:
Adult
,
Contemporary
Published by
Harper Collins
on May 9, 2023
Format:
eARC
(384 pages) •
Source:
Publisher
Goodreads
•
Amazon
•
Barnes & Noble

A laugh-out-loud rom-com about learning to embrace living outside your comfort zone.

As a shy school librarian, Alexis Stone is comfortable keeping out of the spotlight. But when she's dumped for being too meek—in bed!—the humiliation is a wake-up call. She decides she needs to change, and what better way to kick-start her new more adventurous life than with her first one-night stand?

Enter Logan, the gorgeous, foul-mouthed stranger she meets at a hotel bar. Logan is audacious and filterless, making him Alexis's opposite—and boy, do opposites attract! Just as she's about to fulfill her hookup wish, the hotel catches fire in a freak lightning storm—and in their rush to escape, Logan is discovered carrying her into the street, where people are waiting with cameras. Cameras Logan promptly—and shockingly—flees.

Alexis is bewildered until breaking news hits: pictures of her and Logan escaping the fire are all over the internet. It turns out Logan is none other than Logan Arthur, the hotshot politician challenging the Texas governor's seat. The salacious images are poised to sink his career—and jeopardize Alexis's job—until a solution is proposed: to squash the scandal, he and Alexis could pretend to be in a relationship until election day…in two months. What could possibly go wrong?
Review
I had only read IN MY DREAMS I HOLD A KNIFE before starting this book and really loved it, so naturally I've added all of Ashley Winstead's books to my TBR regardless of genre. I love when authors are able to write both excellent romances and excellent thrillers… not much more I could ask for! 😉 Needless to say, I was excited for the opportunity to read THE BOYFRIEND CANDIDATE!
The story centers around school librarian Alexis and her quest to ditch her boring girl persona for one night… and how she ends up in scandalous paparazzi photos with a young hot-shot Texas gubernatorial candidate Logan. His campaign quickly pivots to let everyone know that that the two are actually together and my beloved fake dating trope begins – just long enough to get Logan through the election.
It was really interesting to get a peek behind the curtain of how politicians have to work on their image, determine their platform, and deal with other politicians, union leaders, and the public. It didn't go into a ton of detail but just enough to make the book feel realistic. Alexis quickly impacted his campaign to integrate not just stopping the education budget cuts, but increasing the budget throughout the state.
Logan and Alexis had a lot of chemistry and the typical "oh no, they couldn't possibly be actually into me" vibes were strong. I loved watching them integrate into each other's lives in a natural way where you could actually see how they'd click beyond the fake dating. They hung out at his favorite dive bar and he helped with her mom's animal rescue. It was really cute to see how their relationship developed throughout the story and how they pushed each other to be better.
There were definitely some predictable moments in the second half but I found myself unable to put the book down. I was just eager for the two of them to get together and make everything work. I really enjoyed the ending and think it made a lot of sense.
I'm really excited that Winstead's romance worked for me too so now I can get excited about reading any book from her, regardless of genre! 🙂
About the Author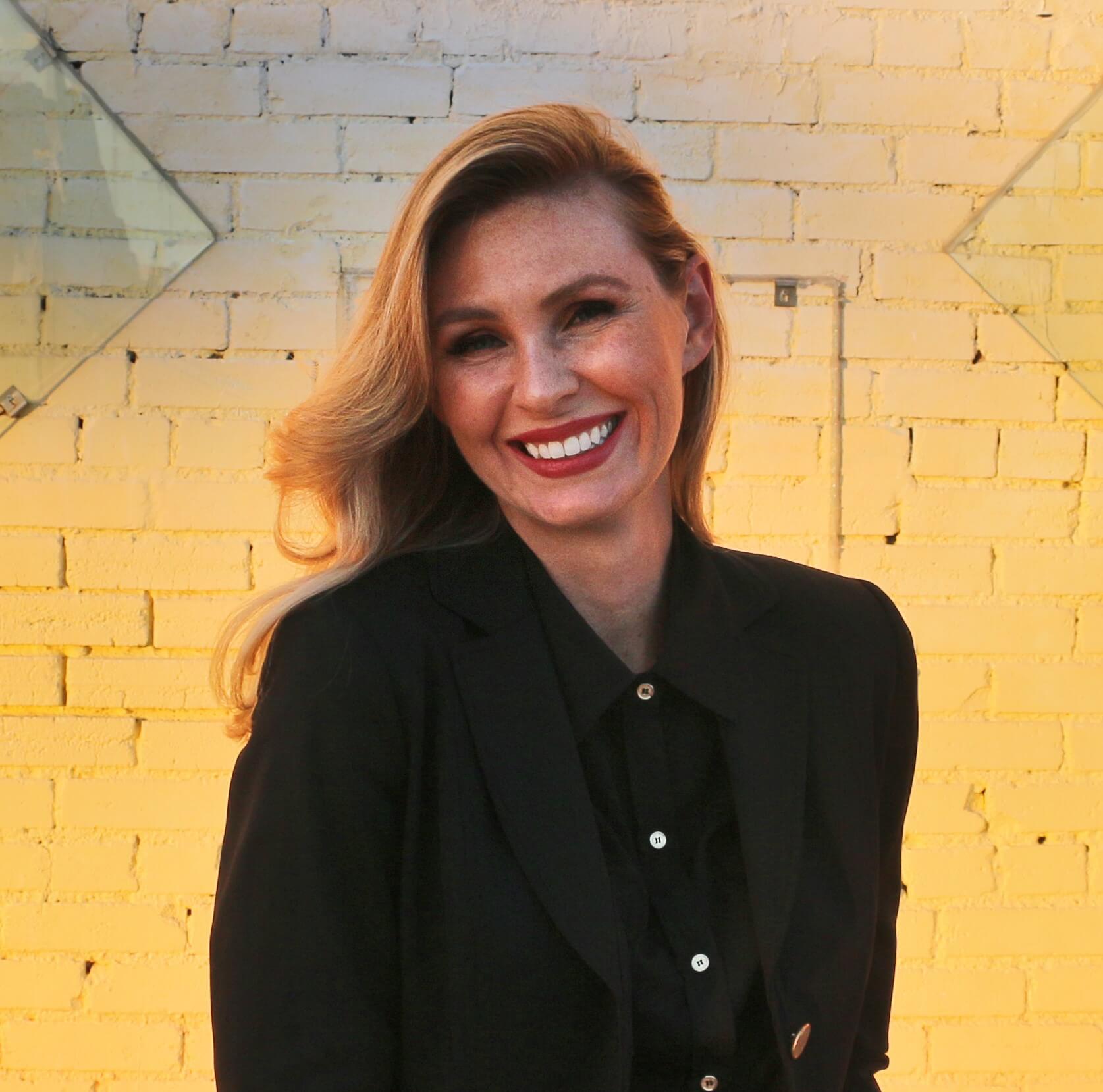 Other Purchase Links: Bookshop.org // HarperCollins
Author Links: Author Website // Twitter // Instagram // Goodreads
Ashley Winstead 2021 breakout thriller was In My Dreams I Hold a Knife. Her 2022 romance debut, Fool Me Once, was an Amazon Editor's Best Romance as well as a USA Today, PopSugar, New York Post, and Goodreads best or most anticipated romance of the year. Her work has been translated into more than a dozen languages and optioned for film/TV. 
Related Posts