There have been a few TTT topics about debut authors and their sophomore novels (like one's we're excited about, can't wait for, etc.). I was thinking about revisiting some of those posts and reflecting on the authors who haven't let me down yet, based on their debut and sophomore novels. There's nothing worse than reading a near-perfect debut and then being disappointed by the author's second novel. Luckily, there are quite a few authors who absolutely did NOT let me down with their sophomore novel! FYI, some authors here have published adult and/or middle grade books before these YA books, so I'm including them here as debut YA authors (or in one situation, debut adult contemporary authors).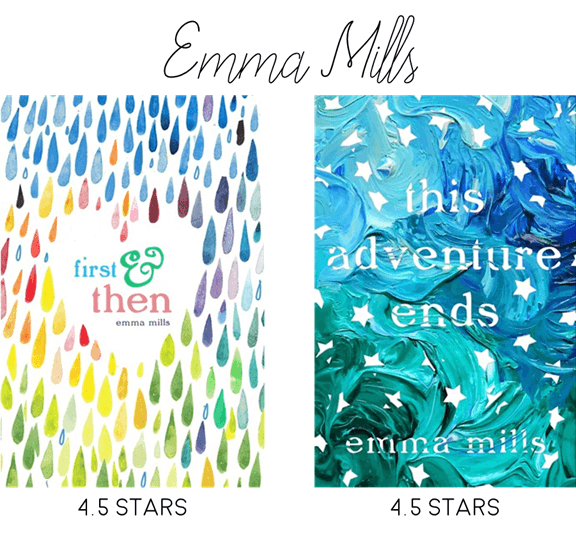 First & Then   |   This Adventure Ends 
I'm a HUGE fan of these covers obviously, but the books inside? Near perfect. I adored FIRST & THEN because of how cute and addictive it was. The football obviously helped too 😉 THIS ADVENTURE ENDS was pretty amazing because of the friend feels and cute slow-burn romance. The only problem with both of these books is that the romance and kissing came waaaaay too late in the book. We'll see what her next book does!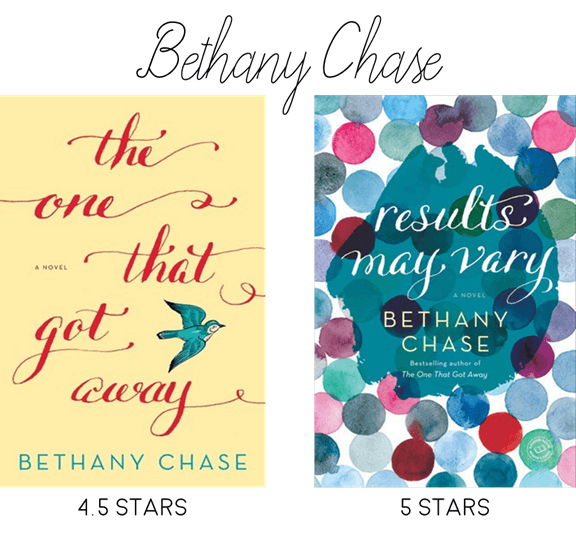 The One That Got Away   |   Results May Vary
Oh, Bethany Chase. You are way too good. I don't deserve you. Both of her books have been complete hits for me. There was a liiiittle something missing from THE ONE THAT GOT AWAY, but RESULTS MAY VARY was amazing. Easily a favorite of 2016. She's the only ~adult contemporary~ author on this list because I think she's the only one I've read both/all books by her.
The Anatomical Shape of a Heart   |   Alex, Approximately
Here's another author that got even better with book two. The rating may have stayed the same but I did love ALEX, APPROXIMATELY even more than THE ANATOMICAL SHAPE OF A HEART. I got soooo many feels all across the board in her sophomore novel and could not be more ready to see what book #3 has in store.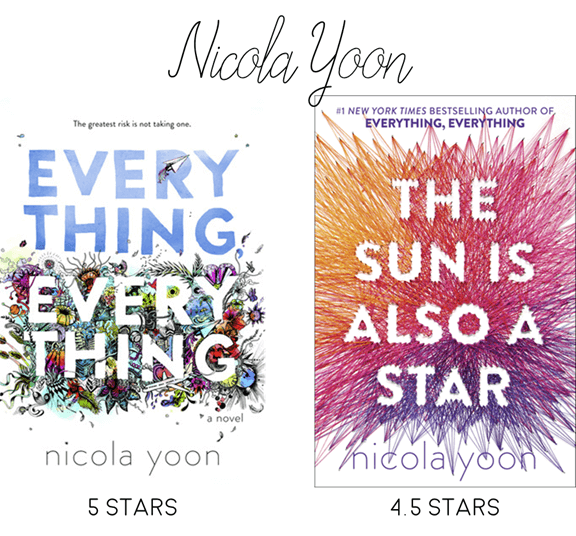 Everything, Everything   |   The Sun is Also a Star
I think I would rate both of these books differently in hindsight. Maybe. THE SUN IS ALSO A STAR left a good impression on me and I just loved pretty much everything about it. The more that I think about the plot and twist of EVERYTHING, EVERYTHING, the more I kind of dislike it. Not enough to really reduce my rating by much, but is it a favorite? Regardless, I can say unequivocally that I'll buy everything Yoon writes.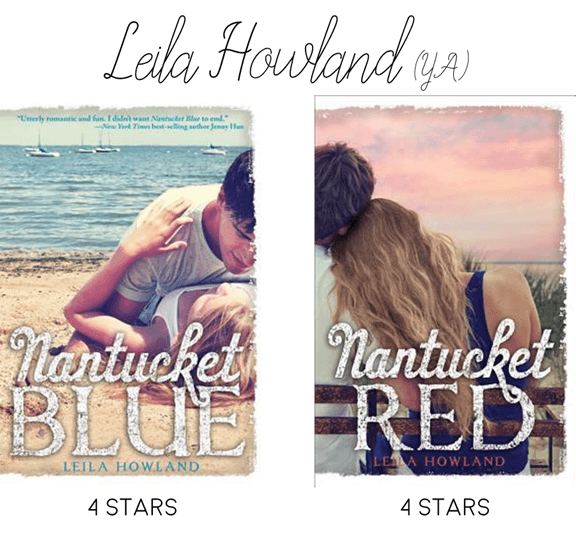 Nantucket Blue   |   Nantucket Red
I'm going to act like this isn't cheating okay? The only reason I want to include this here is because Howland has another book I'm really excited about that's coming out soon. Both NANTUCKET BLUE and RED were super solid reads in a duo. Just soooo cute. Cricket wasn't my absolute main character but I did like so many elements of the story. The Nantucket location may be #1 on that list but whatever. She hasn't let me down yet!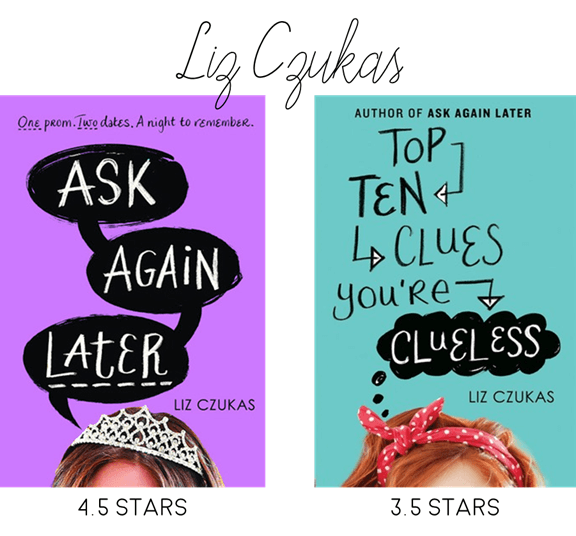 Ask Again Later   |   Top Ten Clues You're Clueless
In the interest of full disclosure: Liz Czukas writes NA books as Ellie Cahill and I've read all of those books too. They actually aren't my favorite, so I decided to exclude her pseudonym here. Counting her two YA books? They did not let me down. No, they weren't perfect (especially TOP TEN CLUES YOU'RE CLUELESS). Both were quick, enjoyable reads. ASK AGAIN LATER is definitely worth a reread at some point too.
---
What do you think? Any of these make your list? I love when I can read a debut book and then dive into the sophomore novel, just to confirm the author is an auto-buy. All of these authors here have proven themselves worthy of that status for sure! I can't wait to read their third books soon.
Related Posts