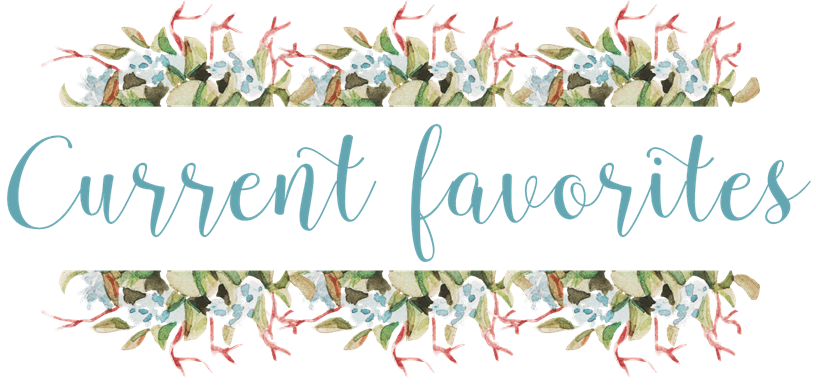 Welcome to the first of two posts about my updated makeup and skincare routines, thoughts, etc.! Today's post will feature my favorite beauty YouTubers of the moment, recent skincare or makeup items I returned or stopped using, and my updated skincare routine. Tomorrow's post will include my current makeup routine and other items I hope to try soon. Be sure to check back for that!
So I posted recently about the new skincare routine I was trying out, but it wasn't hitting the mark for me after about two months of religious use. I go through phases (about 1-2 times per year) where I get REALLY into beauty, makeup, skincare, etc. – I watch YouTube constantly, research products, buy and try new things, and inevitably end up returning way too much lol. I'm very much in one of these periods right now. I recently bought a bunch of new things and have been trying them out over the last month. I included some of them in my Lauren Lately post with mini reviews but I've since returned, exchanged, and bought more things.
Reminder about my skin type: I have oily skin (my nose and cheeks are the first to get oily, followed by a little on my forehead and chin sometimes). My pores are quite large and makeup doesn't "settle" into my face nicely. When I'm doing my makeup, my sponge or brush will often pick the makeup back off my skin and essentially remove it, leaving nothing in its place but a red spot without foundation. This is one of the biggest issues I've been trying to work on! I also have some pimples in spots, but not full-blown acne most of the time.
Favorite YouTubers Right Now
Nikkia Joy's channel was recommended when I tried to look up solutions to the "foundation won't stick to my face when I'm applying it" question (which still hasn't been answered really), because she has TONS of videos for oily skin gals. She has a lot of great recs for how to stop your makeup from sliding off your face and just getting oil under control. A lot of her all-time favorites were quickly added to my shopping list and I ordered the setting spray she constantly recommends as well.
RachhLoves appeared in my feed once I had gone extensively through some of Nikkia's backlist. I don't remember which one I started with but I love the kinds of videos she puts out! She tests full lines of makeup (drugstore too!) and sees which ones work or don't. I just really like her style of video and the kind of content she puts out. It's less "how to" and more testing things so you know what to buy.
Recently Tried & Returned/Stopped Using
You can look at the full skincare routine I basically abandoned here. I thought it'd be worth noting the items I bought, tried, abandoned, returned, and stopped using after that time period. I did keep all of the products from my original "new routine" but I just don't use them in the same way.
The original routine I tried out a few months ago involved using Dr. Bronner's Peppermint Pure-Castile Liquid Soap (Trader Joe's) and witch hazel. I definitely still use my witch hazel as a toner but have abandoned using castile soap for my face. I just didn't think it was actually doing anything and felt pretty harsh at first. My skin got used to it, but I think it dried me out too much… which is saying a lot for an oily girl! Anyways, I've definitely started using castile soap for other reasons because it's SO great… just not needed on my skin! There are a few surprises on here though. I tried out the Laura Mercier Translucent Loose Setting Powder (Sephora) and while I didn't dislike it, I didn't love it either? This is a hugely popular powder for basically everyone but I ended up using the Innisfree one you'll see below. It keeps me more matte. So! I actually exchanged the large LM and swapped it for the travel-sized version, because I definitely liked it enough to keep in my purse for on-the-go touch-ups. I returned the Essence Lash Princess Volume Mascara (Ulta), which shocked me considering how much people love it. I guess the black and purple tube is the ~real one~ people love but I figured the orange would be fine. I found it to be SUPER dry and just made my lashes look like long, clumpy spiders. I prefer volume + length but nice and smooth lashes. I also tried and returned the highly-recommended Milani Eyeshadow Primer (CVS). I used it one day (with some cheap-o eyeshadow, to be fair) and my eyelids got irritated. I could blame it on the primer or the shadow but I just decided to be safe and return it for another primer. I also returned the Physician's Formula Butter Bronzer and Butter Highlighter (Ulta) that everyone seems to love because I really wanted the dual pack from Makeup Revolution instead, and the highlighter made me greasy.
Updated Skincare Routine
I've been using this chart to determine the correct order to use when washing and treating my face at night. It's been really helpful because honestly I kept forgetting the proper order. It's been the most helpful of all the charts I've seen because it actually has some of the products I use as examples, so I definitely can't mess up hahaha.
Recent purchases and tried-and-trues:
Night:
I've been buying and trying a lot of new things lately. My brand new skincare routine at night is definitely extensive, but my face feels so soft afterwards — even still in the morning afterwards! The Garnier SkinActive All-in-1 Mattifying Micellar Cleansing Water (Walmart) pairs well with my Sinland Microfiber Facial Cloths (Amazon) to clean makeup off my face beforehand. I use the Skinfood Rice Brightening Scrub (Ulta) with my Clarisonic-knockoff brush (Conair True Glow Travel-Sized Cleanser (Walmart)). I use the Thayers Rose Petal Witch Hazel (Amazon) to tone, the Trader Joe's Jojoba Oil (Trader Joe's) to help out my skin, the Amara Organics Aloe Vera Gel (Amazon) to refresh and hydrate, and then moisturizer (I go back and forth between a couple I'm testing out! – my old favorite is The Body Shop Tea Tree Skin Mattifying Lotion (Ulta) but I don't think it's helping me be moisturized during the day very well).
Morning:
In the morning when I shower, I use the black bar soap to clean my face. I have tried both the Shea Moisture African Black Soap Bar (Walmart) and Aspen Kay Naturals Dead Sea Mud Soap Bar (Amazon). They're similar but we'll see which I prefer when I'm done with both. Depending on when I shower (sometimes in the afternoon when I work from home), I'll wash my face first thing in the morning with the The Body Shop Tea Tree Skin Clearing Facial Wash (Amazon or Ulta). It's one of my old favorites that I can't seem to part with.
Occasional:
I do a mask twice a week and something to exfoliate two times as week. I've used the Feeling Beautiful Charcoal & Black Sugar Facial Polishing Mask (Ulta) for years and the L'Oreal Exfoliate & Refine Clay Mask (Ulta) a bit more recently. There are a couple of other masks I've tried lately but they're cheap CVS brand… so I'm not sure about sharing them here. I also got the crazy high-rated Aztec Secret – Indian Healing Clay (Amazon) mask that I've used a few times and feels nice so far. I bought the travel pack from Mario that consists of the Mario Badescu Plastic Bottle Drying Lotion (Ulta) and Mario Badescu Facial Spray with Aloe, Herbs, and Rosewater (Ulta) that I use for clearing acne or refreshing my face. I bought the Sephora Collection Solid Clean: Solid Brush Cleaner (Sephora) to clean my brushes but honestly have not even used it yet! Whoops.
Related Posts