I received this book for free (hey, thanks!) in exchange for an honest review. I promise that this does NOT affect my opinion of the book or the content of my review. For real.
The Summer List
by
Amy Mason Doan
Genres:
Adult
,
Contemporary
,
Historical Fiction
Published by
Harlequin
on June 26, 2018
Format:
eARC
(384 pages) •
Source:
TLC Book Tours
Goodreads
•
Amazon
•
Barnes & Noble

A tender yet tantalizing novel about two friends, the summer night they fell apart, and the scavenger hunt that reunites them decades later—until the clues expose a breathtaking secret that just might shatter them once and for all.

Laura and Casey were once inseparable: as they floated on their backs in the sunlit lake, as they dreamed about the future under starry skies, and as they teamed up for the wild scavenger hunts in their small California lakeside town. Until one summer night, when a shocking betrayal sent Laura running through the pines, down the dock, and into a new life, leaving Casey and a first love in her wake.

But the past is impossible to escape, and now, after seventeen years away, Laura is pulled home and into a reunion with Casey she can't resist—one last scavenger hunt. With a twist: this time, the list of clues leads to the settings of their most cherished summer memories. From glistening Jade Cove to the vintage skating rink, each step they take becomes a bittersweet reminder of the friendship they once shared. But just as the game brings Laura and Casey back together, the clues unravel a stunning secret that threatens to tear them apart…

Mesmerizing and unforgettable, Amy Mason Doan's The Summer List is about losing and recapturing the person who understands you best—and the unbreakable bonds of girlhood.
This book was so well-crafted; I loved watching everything unfold and the many secrets fall into place. It did sometimes feel a little disconnected because there were three "points of view" and times that it switched between. There were italicized chapters involving two girls and a religious summer camp, which took place back in the 1970s/1980s; chapters with two different girls throughout their history of friendship in the late 1990s; and chapters with the present day women and their scavenger hunt. The latter two focused on Laura and Casey as they grew closer and then grew apart. The italicized chapters from farther back in time were a slight mystery that eventually tied into everything later.
I always forget how much I enjoy stories like this, with multiple generations and different time frames between chapters. This one had light moments about friendship, sweet moments with Laura and her father's bond, and heavier moments about health, family secrets, and breaking up. It's a heavier "beach read" if I had to give it that label. I love books about scavenger hunts or bucket lists, especially when there are so many layers to why they were hunting in the first place. The scavenger hunt history was intriguing to read about, and everything fell into place from there.
Even when I thought I had most of the secrets figured out, there was more to come. Things that could have been obvious but didn't click into place until the very end. It was a fascinating journey with an equally fascinating pay-off at the end. There were some times I thought that the historical chapters took too long and I was dying to get back to present day, and vice versa. I don't really have a lot of complaints in general though; the many revelations throughout the story were so great.
---
About the Author
Website | Facebook | Twitter | Instagram
AMY MASON DOAN earned a BA in English from UC Berkeley and an MA in journalism from Stanford University, and has written for The Oregonian, San Francisco Chronicle, and Forbes, among other publications. She grew up in Danville, California, and now lives in Portland, Oregon, with her husband and daughter. The Summer List is her first novel.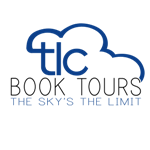 Related Posts