Just Like the Movies
by
Kelly Fiore
Genres:
Contemporary
,
Young Adult
Published by
Bloomsbury
on July 22nd 2014
Format:
Hardcover
(300 pages) •
Source:
Library
Goodreads
•

Pretty and popular track star Marijke Monti is confident about almost everything – she's got great friends, a great family, and she's on her way to the State Track Championship. In fact, the only thing Marijke isn't confident about is her relationship with Tommy Lawson.

Lily Spencer has spent her entire high school career preparing for the future – she's participated in every extracurricular activity and volunteer committee she could. But, at home, she watches her mother go on date after date with dud-dudes, still searching for "the one." Lily realizes that she's about to graduate and still hasn't even had a boyfriend.

While they live on each other's periphery at school, Lily and Marijke never seemed to have much in common; but, after a coincidental meeting at the movie theater, Lily gets an idea – why can't life be like a movie? Why can't they set up their perfect romantic situations, just in time for their senior prom, using movie techniques?

Once the girls come up with the perfect plans, they commit themselves to being secret cohorts and, just like in the movies, drama ensues.

A lot of bloggers I follow weren't super impressed with this one, but it seemed too cute for me to pass up. I think a lot of them expected this book to be movie reference after movie reference, with constant tie-ins or conversations. Luckily I read a lot of their reviews before reading this so I knew NOT to expect that. I think there was a perfect amount of references that were pretty easy for most people to follow; it used a lot of classic romantic comedies with pretty obvious scenes. Lily and Marijke live in different social circles at school but find themselves coming together to make their romantic lives better. They plan how to make these "movie moments" for themselves: Lily wants to get the crush she's been pining over and Marijke wants her boyfriend of a year to finally say those three words. Their friendship developed kind of quickly (almost like insta-love but for best friends), but I really liked it. They felt natural for some reason. The characters in general were kind of stereotypical versions of high schoolers. Marijke was sporty, Lily was nerdy, Joe was a badass, and Tommy was in a band. I wish they were characterized a little more than that, but I did like watching the relationships develop. The whole book was full of cliché movie moments, whether they were referencing them or they were happening naturally. It felt very "high school" to me, also. I understand that this book took place in a high school obviously but you know, some YA books just feel a little more mature than their setting gives them credit for. I'm a HUGE sucker for promposals though (when the guy asks the girl to prom in some crazy extravagant way) so I was pumped to hear about some of them. The author was smart for including that, since those situations really have grown in popularity over the last few years. The end of the book was pretty predictable and decently satisfying (more on that later).

Lily was the typical nerdy girl who was over-involved activities and got really good grades. Her mom was the typical opposite version of Lily. She had a lot of anger towards her mom, which I could completely understand, so it was interesting to see that relationship. I enjoyed her story maybe a little more than Marijke's, but I think that's because I definitely preferred Joe to Tommy. Lily came out of her shell a little bit, took more risks, and made some great relationships in the process.
Marijke, despite being the popular track star, didn't have a lot of close friends. Her parents were high school sweethearts who seemed to be painting the picture of a perfect relationship for Marijke. She spent a lot of time reflecting on their relationship and comparing it to hers. She was a very jealous girlfriend, but her boyfriend gave her a lot of reasons to be; I saw where she was coming from a lot of the time and wanted her to just dump him. Unfortunately I've been in her shoes so I also sympathized. Her character also grew up a bit and finally stood up for herself in some ways.
Joe was Lily's love interest, who she admired from afar for years. He never really noticed her before but their relationship was fun to watch after their "meetcute." He did motocross for the school and Lily was able to help him with organizing an event, which is how everything got started for them. He seemed like a sweet guy and I totally crushed on him (especially in comparison to Tommy).
Tommy was Marijke's boyfriend of over a year who hadn't said he loved her yet. Girls were always flirting with him and he never did much to stop it. He was unreliable, pretty selfish, and kind of a dick. There were some moments throughout where I understood why she liked him, but most of the time he really bugged me. He always blew her off and had excuses for his behavior. I had mixed feelings on him still when the book ended, but he ended up doing a little bit to redeem himself.

Maybe I'm being to metaphorical here and reading a littleee too much into a basic contemporary romance, but hear me out. The whole book was filled with these cliché movie moments, characters, couples, etc… The whole book was essentially a cliché. It was predictable but lovable just like a romantic comedy. I can't help but wonder if Kelly Fiore did this on purpose. This book was pretty much "just like the movies."  Pretty clever. Regardless, I think it was a very well-written and fast book. I was able to finish it pretty quickly and enjoyed the experience a lot. She has another book out that I will probably look into at some point, too. It was kind of short and sweet; it completely got the message across for me.
Fans of contemporary romance books and big fans of cliché romantic comedies will devour this one. Again, don't go into expecting a million movie references and moments. The girls use quite a few movie examples in their plan, but not as many as some people would have liked.

All in all, this was a really good book for me. If the author meant to make the whole book feel exactly like a clichéd romantic comedy, she certainly got that message across for me. I loved the references to the movies that they did talk about and thought they were pretty appropriate given their situations. The promposal element was great for me since I tend to lap that shit up. There were a few negatives for me with this one, of course, but they were mostly around the characters. I liked them all for the most part, but they weren't developed as much as I would have liked. Most of their characterization was kind of stereotypical. On top of that, Tommy was iffy for me. I don't want to reveal a lot about how the book ends but he kind of turned out okay. I still have a few questions about what happens next that I wish were answered, too. It was also painfully obvious that they were in high school; they were a little more immature than I'm used to with a lot of the YA I've been reading. I wanted to punch Marijke in the head a few times when she let Tommy fuck her over (but maybe that's just because I wish I punched myself in the head when I was in those situations in high school). The ending was satisfying in a lot of the ways I hoped it would be, but kind of wished that some things turned out differently. Overall, this was exactly the light read that I was looking for. Its a fun and quick read that you could devour pretty quickly.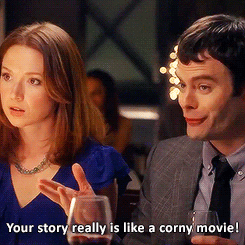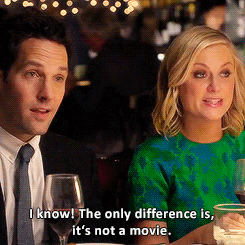 Related Posts