I loved this tag when I saw it on Read at Midnight, but didn't take the plunge until I was tagged by Lindsey at Bring My Books! I was pretty great about keeping up with this game when it first came out, but my addiction has slowed down. Alas, this is my relationship with games of all kinds. Regardless though, here's the tag! SO FUN.
I would first like to note that Squirtle is my favorite Pokemon. I think that's important to say here. Anyways, I was a pretty big reader throughout my childhood so this is honestly a pretty tough question. I think there are some books that helped me through different stages of reading. I was a voracious reader through high school but dropped off a big in college, so there are a few formative books I see in my reading history. Some of these are…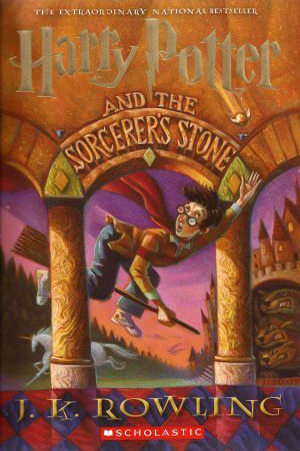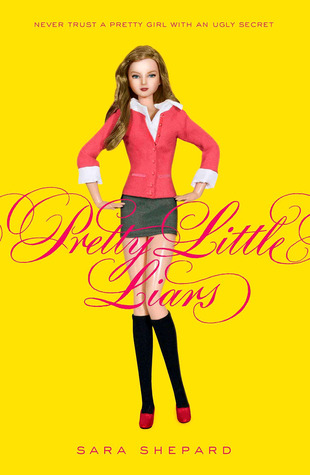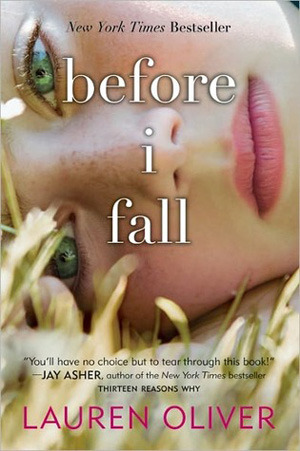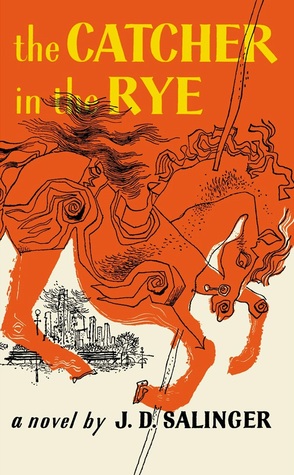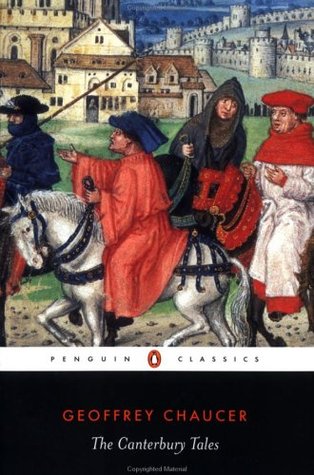 I'm not a big classics person. I don't even know which Jane Austen books I pretended to read in high school. I definitely want to revisit them as I get older because I'm hoping to have more of an appreciation for them. There are quite a few "classics" I read during school that I'm a huge fan of still today. Frankly I'm probably due for a reread of all of these too… Some favorites are The Great Gatsby by F. Scott Fitzgerald, The Catcher in the Rye by JD Salinger, and (did anyone else read this one?) The Canterbury Tales by Geoffrey Chaucer. I know the last one is a random choice and I don't remember much of it, but I thought it was so fun that all of the different people in the town had stories to share and stuff. I'm SO EXCITED for the retelling coming out this fall! I should probably preorder that…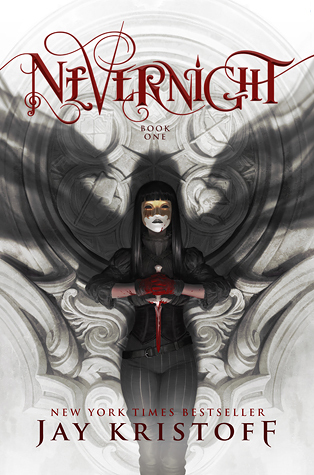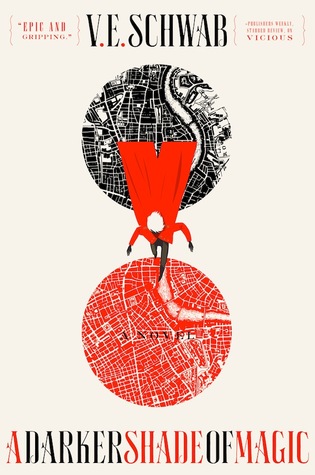 Haha, this is great. There are a lot of books I see all over the place and, depending on the reviews, will decide if I still want to read. This happened recently with a new release that probably everyone heard of: Nevernight by Jay Kristoff. It sounds like an intriguing story, but I can totally tell now – based on reviews – it's not for me. The writing style seems so incredibly opposite of what I like to read. There's no way I can read that one.
Soooo don't hate me for saying this, but any book by Victoria Schwab is also not high on my priority list. I've seen them EVERYWHERE and the hype is so beyond ridiculous that I don't even know how I could fix my expectations. I'm sure the hype is well-deserved because so many people love her books, but I just don't know if I can ever read them because of it. My expectations for all of her stories = waaay too high.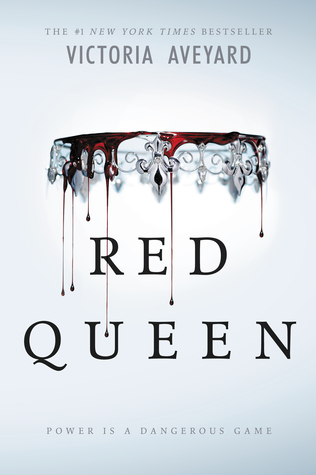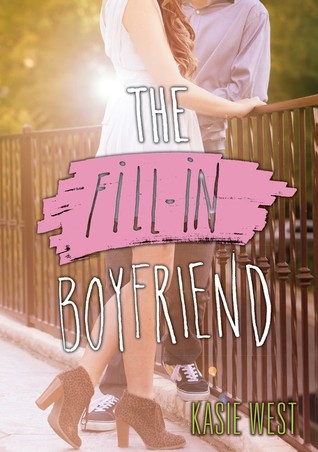 Hmmm, I feel like I could go a few ways with this one. Most dystopias can be kind of similar and some fantasy books feel repetitive. One book I enjoyed at the time was Red Queen by Victoria Aveyard, but my interest has waned. It just felt so much like other books across various genres. At the time of reading it, the most similar one I'd read was The Hunger Games, but hadn't read the other comp titles yet (The Selection, which I recently read, and Divergent, which I probably will never bother with).
Because I'm such a fan of nice fluffy contemporaries, I find myself reading too many and thinking they're all kind of similar. The setup and resolution of whatever problems come up is always basically the same… but I love them! The Fill-In Boyfriend by Kasie West definitely reminded me of other contemporaries I've read, especially with fake dating and lying-to-my-friends-for-some-reason tropes involved. Loved it though!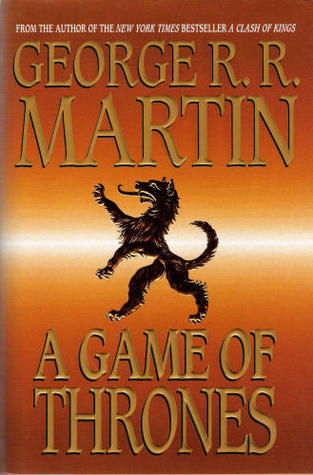 The longest book I've read in my life so far is 870 pages and that was worth it because it was Harry Potter.
Like many people, I haven't embarked on the Game of Thrones series by George RR Martin just because of their size. The first book is 835 pages. Aaaand there appears to be a million year wait between books that I'm not in the mood for. I will maybe/probably read this series once all the books are published. Maybe. We'll see.
I'm also incredibly intrigued by the Outlander series but it's super long too! The first book is nearly 900 pages long and that is just so aggressively long for me. I have it on my Kindle and one day came about this-close to actually sitting down and starting it, but I'm nervous. I think it'd be a good series to kind of keep going on slowly, like reading it on my Kindle before bed whenever I'm in the mood for it. Can anyone tell me about the pacing? Is it a quick 900 pages or does it feel like it should have been shorter? Inquiring minds need to know, okay???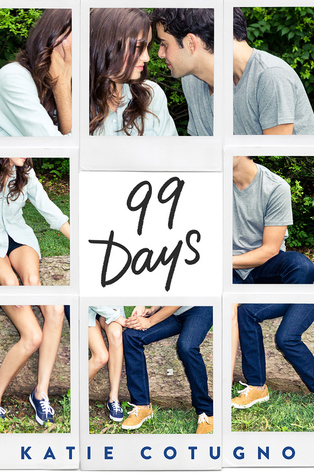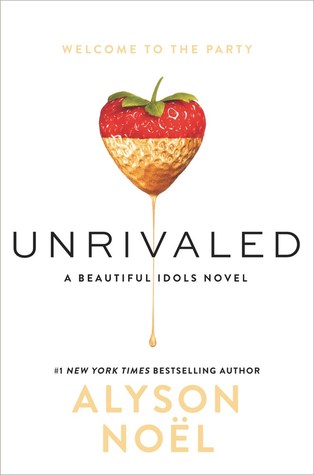 I guess you could think of this question in two ways: up all night being scared or creeped out, or up all night reading. Because I'm me I'll hit on both of these.
When I think of books that kept me reading all night, 99 Days by Katie Cotungo is the first that comes to mind. I literally could not force myself to stop turning the pages. The same thing recently happened with Unrivaled by Alyson Noel. Just couldn't stop reading no matter how late it got. Actually, this book kind of falls into the creepy category too since it's about a kidnapping.
And, in terms of scary books… I don't read a lot of these but some mystery/thrillers can make me creeped out. Back when I first started blogging, Shadowlands by Kate Brian did this. The vibe stayed creepy throughout the series but the… genre… wasn't the same creepy level as it continued on.
I have a lot of couples I ship like nobody's business, but actually very few reach OTP status for me.I'm picky about my ships and if they're really, genuinely #relationshipgoals for me. I'm not sure if it's because I read YA and I tend to think relationships can be more fluid at that age? With that being said, I can think of a few right off the bat.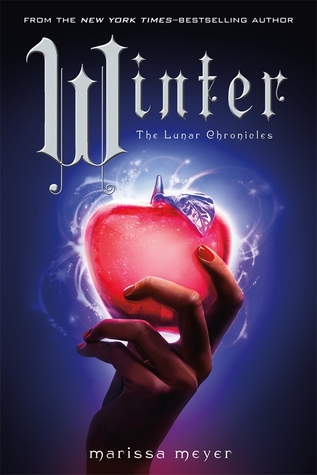 Frank + Me (err, Emily, sorry)   ///   Literally all of the Lunar Chronicles couples (love forever)
Feyre + Rhys (sorry not sorry Tamlin)  ///  Anna and St. Clair (don't care how they got started)
Right now I wish I had a "read in a day" shelf on Goodreads. It'd be nice to keep track of, no? There have been a few within the last couple of years for sure! Any book in the Secrets of my Hollywood Life series by Jen Calonita should be on this list for me because I've started my reread, and I read them SO quickly. Like I just read both of the first books in one day apiece. I think this is primarily because they're so short, but it counts!
There have definitely been some longer-ish books that take me no time at all just because I love them and need to keep reading. Even though The Leaving by Tara Altebrando wasn't my favorite in general, the book seriously kept me reading nonstop. The characters left much to be desired but the suspense, for me, was always there. Read it in a night.
I'm not gonna lie I get a little sick of seeing Eevee, no matter how cute she is. This is a pretty good connection for the series I'm obviously going to pick for this one. Much like Eevee, I'll have some parts of me thinking YES this is the best! (In Eevee's case, thinking about how cute she is. In the series' case, thinking about how much I love it and want more forever, obviously.) Yes, Harry Potter again. Of course there are the other parts of me that think oh my god, more? When will it end??? This is something that makes me nervous but I still can't help myself. The little kid inside of me gets so pumped.
I love books that pleasantly surprise me. I obviously go into certain books with high (or even low) expectations, but it's always nice when a book catches you off guard… in a good way. Two older releases and two brand new(ish) releases are worth mentioning here. The two in the middle had few reviews from friends so I really had no expectations, and they ended up making me very happy! The first and last one had good reviews overall but I personally had no idea how they'd work for me. All pleasant surprises!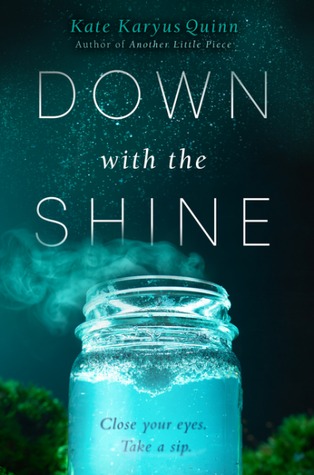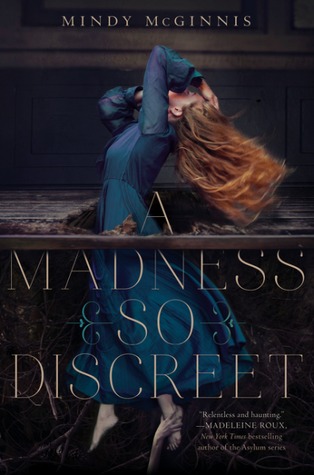 Down with the Shine by Kate Karyus Quinn   ///   The Lost & Found by Katrina Leno
Second Time Around by Beth Kendrick   ///   A Madness So Discreet by Mindy McGinnis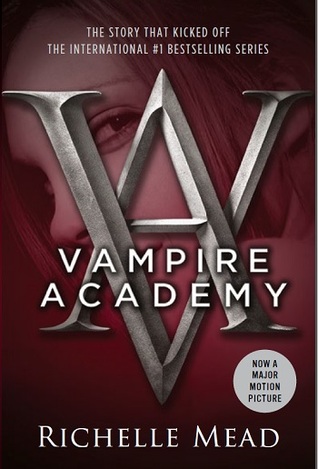 I am FINALLY in the middle of the Throne of Glass series so I can't use that as my go-to for this question anymore. This is a good thing because duh I'm finally reading it, but a bad thing because now I'm not sure which series or books I'll be able to use for this question!
I know the Vampire Academy series by Richelle Mead has been read by basically everyone, but I'm pretty ready to get caught up in the hype sometime soon. I can't resist the idea of these for some reason. A fantasy series I hope to read soon is The Winner's Curse trilogy by Marie Rutkoski. On the mystery side of things, in a big switch from the norm, I hope to read the Every Breath trilogy by Ellie Marney because there is SO much love for this series. It just really intrigues me for some reason.
Black sheep alert, perhaps, but I'm not a collector really. If anything, I could go for a nice set of Harry Potter books that are more expensive than necessary. I don't collect foreign editions or swag or anything. I don't need the ARCs for my favorite books either. Just not enough space for (or interest in) them.
I'm going to focus on some of the debuts left to come out in 2016 because the Debut Author Challenge is a huge help to me here.
I mentioned this book already because it's a retelling for The Canterbury Tales, and I'm SO EXCITED for this. I really hope I'm not hyping it up too much in my head because ugh that will be the worst. Sometimes We Tell the Truth by Kim Zarins is so high on my priority list.
Another high priority for when it's released (soon!) is The Thousandth Floor by Katherine McGee. This part of the synopsis speaks to me: "New York City as you've never seen it before. A thousand-story tower stretching into the sky. A glittering vision of the future, where anything is possible—if you want it enough." But honestly? The rest of it is kind of out of my comfort zone: "A hundred years in the future, New York is a city of innovation and dreams. But people never change: everyone here wants something…and everyone has something to lose." I don't do a lot of futuristic/sci-fi books, but this one just calls to me. Seems like a Gossip Girl set in the future, so I'm down!
I have quite a few auto-buy authors and I've talked about this previously for a TTT. There are some authors where I just loved their debut and I can see myself reading ALL of their books, as well as some tried-and-true favorites.
Young adult fiction authors:  Ally Carter  //  Miranda Kenneally  //  Kasie West  //  Morgan Matson  //  Emery Lord  //  Jenny Han  //  Nicola Yoon   //   Sarah Dessen  //  Rainbow Rowell  //  Adult fiction authors:  Bethany Chase   //   Taylor Jenkins Reid  //  Liane Moriarty  //  Karma Brown  //  Liza Palmer
There are two Kasie West books that have been on my TBR for yeeeears and I want them. They don't even have covers yet, but you can read about The Sun, The Moon, and The Truth, By Your Side, or Lucky in Love. Other books without covers that I'm dying for (I mean even the cover reveal will hold me over) include The Goal by Elle Kennedy, Juniper Lemon's Happiness Index by Julie Israel, and Always and Forever, Lara Jean by Jenny Han.
And now for the books with covers… Sorry not sorry for including so many here but I often find myself spiraling out of control when I look at my unreleased TBR shelf on Goodreads. The Secret of a Heart Note by Stacey Lee is the only book by a non-favorite-author that I haven't read yet. (It just sounds amazing! and I'm obsessed with the cover!) Two are continuations of FAVORITE series (Take the Key and Lock Her Up by Ally Carter and The Adjustment by Suzanne Young). Two are new books from fave authors: one new series (The Amateurs by Sara Shepard) and a standalone (Literally by Lucy Keating).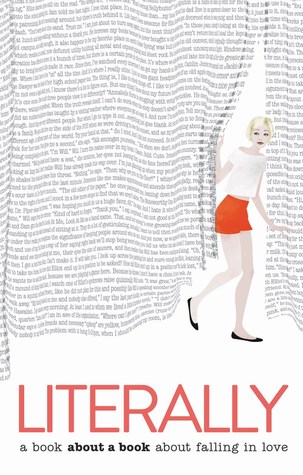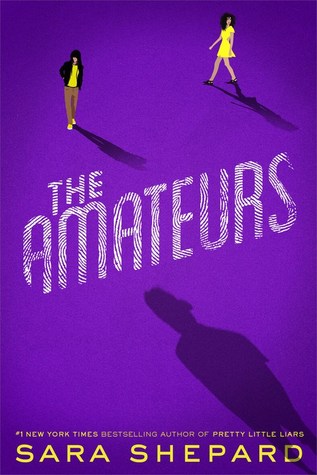 Hahaah I answered the shit out of this question. Sorry.
---
I choose (err, tag!) YOU, Pokemon fans!
Go forth and fill it out!
Related Posts