Each month, Andi poses a monthly topic for the Contemporary Romance challenge. I try to participate in my wrap-up posts if it's a quick, short list, but I like to have a full post about it when I have A LOT to discuss. The topic of sporty romances certainly leaves me a lot of room to talk about some of my FAVE books and series.
Rusk University (Football)
This is the first sporty romance series I think of! I loved all three of these books in different ways – All Lined Up, All Broke Down, and All Played Out. The fourth book, All Closed Off, is coming later on this summer. It's been delayed because Carmack wants to make sure she gets the story perfectly right, as it deals with a super sensitive and important subject. NA sports romance books are my FAVORITE. I have to also note that this series (a) will apparently also have a fifth book coming out and (b) is about FOOTBALL, aka the best sport in the world.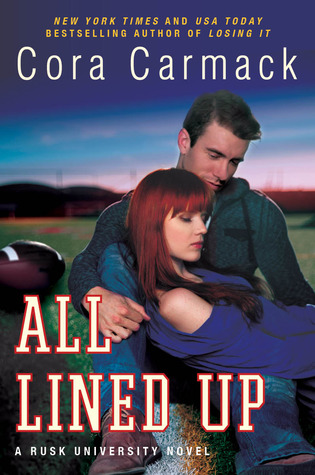 Off-Campus (Hockey)
Aaaand this is the second series I think of. I LOVE these boys so much and am incredibly happy there's a spin-off series in the works! I admit that I didn't love the final book (The Goal) as much as the other three, but it's still an incredibly steamy and nearly perfect series to read. My order of favorites otherwise goes: The Score, The Deal, and then The Mistake. These focus on some hot hockey boys.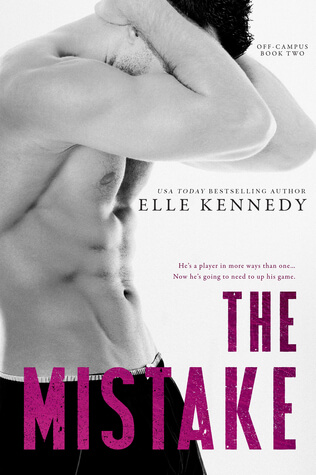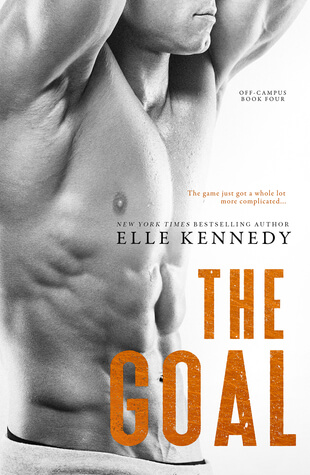 Lewis Creek (Baseball)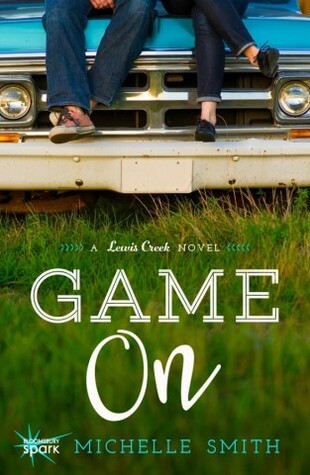 I really liked the Lewis Creek duo because they mixed in more than just sports and romance. There were some serious elements too, like types of abuse and depression. I never expected that much "heaviness" from sporty romances but these do a really good job of balancing both, honestly. I liked Play On a bit more than Game On, just for the record. Also? I think there MAY be more books coming?? It's a companion series and I never saw anything about it just being two books, but maybe that's just some wishful thinking on my part. I like how these ones are set in a small southern town and focus on the baseball team.
Hundred Oaks (Various Sports)
Ah, Miranda's sporty romance companion series of Hundred Oaks. It's one I wish(ed) would never end! I was super bummed to find out that Coming Up for Air is the final book set in this town and large friend-acquaintance group. Each book focuses on a different sport, with the exception of a few that focus more on other hobbies or activities? Here's the rundown: Catching Jordan (football), Stealing Parker (baseball/softball), Things I Can't Forget (summer camp), Racing Savannah (horseback riding), Breathe Annie Breathe (running), Jesse's Girl (music/singing), Defending Taylor (soccer), and Coming Up for Air (swimming). PHEW.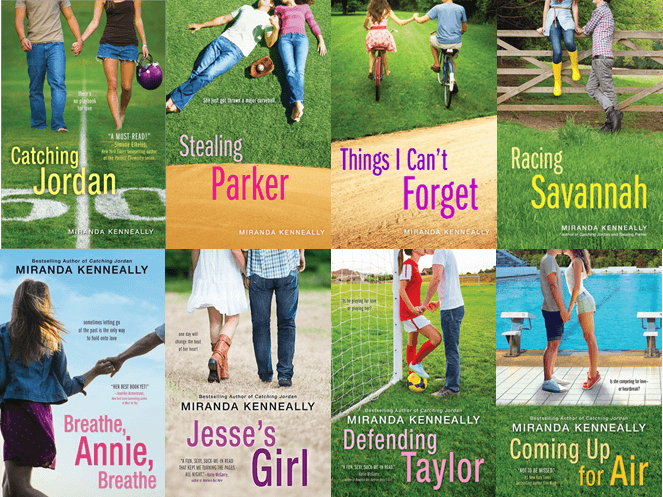 Standalones (Soccer and Football)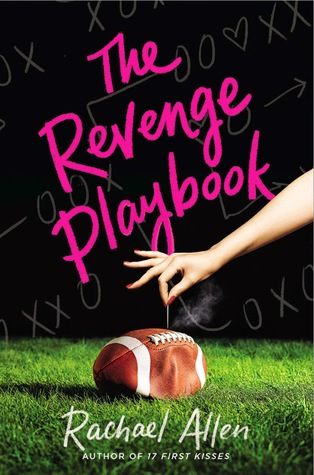 I was a pretty big fan of this one while I was reading! I couldn't put it down, even though I definitely did not need to read this steaminess at work. My love for it has dwindled over time though and I can't really put my finger on why? I know part of it has to do with how the book ended and it's cheesy, drawn-out resolution to everything. I would totally still recommend Scoring Wilder! I haven't picked up any more of Grey's books though…
Another standalone I loved – not a NA though – was The Revenge Playbook. It was easily one of my favorite books of 2015 and just in recent memory, period. It does focus more on female friendships and feminism more than romance, but there were some elements of that. I wanted to include it anyways because my love knows no bounds.
Related Posts