Fantasy-ish Recommendations for Non-Fantasy Readers
Top Ten Tuesdays are hosted by The Broke and the Bookish, where we make lists of our top ten books (or something else!) based on that week's prompt. The topics are provided ahead of time and can be found here. Book links bring you to Goodreads or my review.
This week is a more open topic under the umbrella of ten recommendations for ____. I love the idea of fantasy books… often more than I enjoy actually reading them. Unfortunately, they have a tendency to take me much longer than contemporary books (even if they're not that long). I struggle with world-building and pacing, but it doesn't stop me from adding them to my TBR. I wanted to share this list of fantasy (and fantasy-like) books I've enjoyed, so non-Fantasy-readers can possibly dive into the genre a little more.
---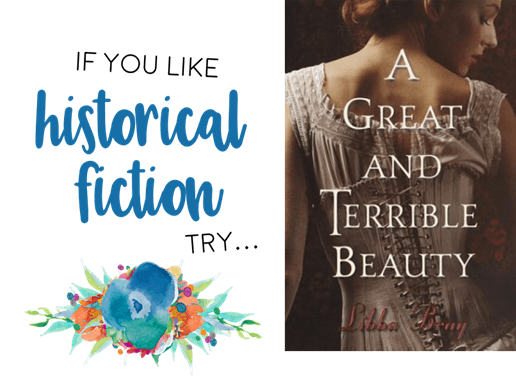 The Gemma Doyle trilogy by Libba Bray | Historical fiction readers get the best of both worlds with this one! I loved learning about the Realms AND what it was like to live in the 1800s. I don't read a lot of straight up historical books, so adding in fantasy elements to older time periods can make things really fun. People who enjoy historical fiction will hopefully love this series; its one of my all-time favorites!
Ella Enchanted by Gail Carson Levine | I loved this book when I was younger, even when I was still a contemporary girl back then. Because it's younger YA or maybe even middle grade, it's very easy to digest. The magical system is incredibly easy to understand if that's your concern with fantasy books!
My Lady Jane by Brodi Ashton, Cynthia Hand, and Jodi Meadows | I love this book so much. I'm dying to get my hands on the upcoming companions! Anyways, this is obviously a very specific category, but I didn't want to repeat the historical fiction segue. I love retellings in general and always think historical ones are entertaining. If that's your thing too, this book has a nice splash of magic involved!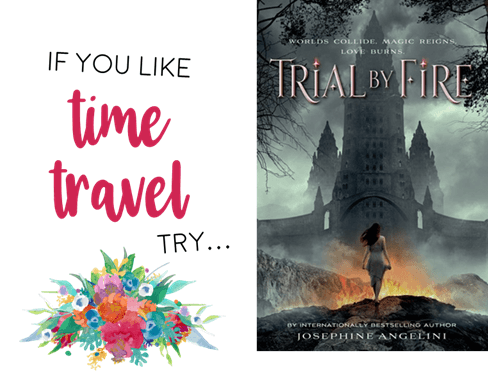 Trial by Fire by Josephine Angelini | This is one of those series I keep yelling at myself to finish sometime. I loved the first one. Time travel and witches and magic? Sign me up! I love any book involving alternate universes and timey-wimey stuff. This definitely has magic involved but I don't think the fantasy-related elements are difficult to understand.
Dark Star by Bethany Frenette | This is a little less fantasy and a little more… I don't even know, paranormal maybe? Regardless, if you like superheroes, give this a try! I'm a huge fan of Marvel (and some DC) movies and comics and shows, so this book was very intriguing when Morgan recommended it. I don't know how much "magic" is involved but it's more about fighting creatures.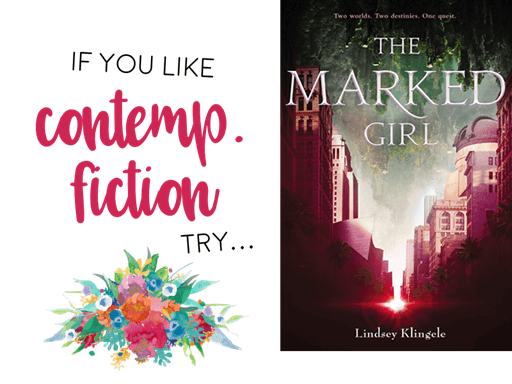 The Marked Girl by Lindsey Klingele | I think this is the best book for contemporary readers who are curious about fantasy. The story takes place 100% in our world, and there's a portal that opens to another one. The magic system is super easy to understand because it's all based in two different worlds. The characters are in our world for this book, then the fantasy/other realm for the second book. It's super easy to read and understand, plus it'll build up your fantasy know-how in preparation for book two.
Reign of Shadows by Sophie Jordan | This is another series/duology that could be under the previous category, for people who like contemporary fiction. The fantasy world is THERE but it feels really light compared to others. Think about the opposite of something you'd consider to be a "high fantasy" novel. Low fantasy? Either way, this is for people who like road trip novels or quests and adventures. The world is super easy to understand.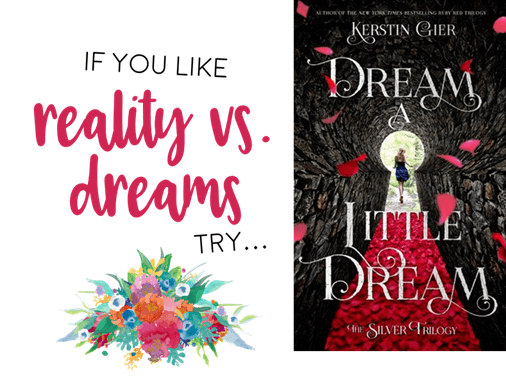 The Silver trilogy by Kerstin Geir | I just finished this series last month and it was a lot of fun. If you like books (or movies, etc.) that take on the whole dreams vs. reality concept, you might like this one. Goodreads lists this mostly as a fantasy book, but I kind of see it more paranormal? Maybe a bit of both. Either way, I loved diving into the whole dreamy aspect of this series.
Queen of Hearts Saga by Colleen Oakes | I couldn't resist throwing a fairytale retelling recommendation on here. I know a lot of those count as fantasy books (this included), but there are probably some people out there who like the fairytale part more than the fantasy part. Regardless, this series is incredibly light and easy to read so far. I'll admit it isn't really the best ever, but I couldn't put either book down.
Related Posts