The Christmas Guest by Peter Swanson
Genres: Adult, Holiday, Mystery/Thriller
Published by Harper Collins on September 28, 2023
Format: Hardcover (96 pages) • Source: Library
Goodreads • Amazon • Barnes & Noble


New York Times bestselling author Peter Swanson pens a spectacularly spine-chilling novella in which an American art student in London is invited to join a classmate for the holidays at Starvewood Hall, her family's Cotswold manor house. But behind the holly and pine boughs, secrets are about to unravel, revealing this seemingly charming English village's grim history.

Ashley Smith, an American art student in London for her junior year, was planning on spending Christmas alone, but a last-minute invitation from fellow student Emma Chapman brings her to Starvewood Hall, country residence of the Chapman family. The Cotswold manor house, festooned in pine boughs and crammed with guests for Christmas week, is a dream come true for Ashley. She is mesmerized by the cozy, firelit house, the large family, and the charming village of Clevemoor, but also by Adam Chapman, Emma's aloof and handsome brother.

But Adam is being investigated by the local police over the recent brutal slaying of a girl from the village, and there is a mysterious stranger who haunts the woodland path between Starvewood Hall and the local pub. Ashley begins to wonder what kind of story she is actually inhabiting. Is she in a grand romance? A gothic tale? Or has she wandered into something far more sinister and terrifying than she'd ever imagined?

Over thirty years later the events of that horrific week are revisited, along with a diary from that time. What began in a small English village in 1989 reaches its ghostly conclusion in modern-day New York, many Christmas seasons later.
Story
This was my first holiday-themed mystery and I'm really excited for the others I have on my TBR now! This story follows Ashley, an American girl studying in England, who is invited to her friend's family estate for the holidays. She immediately falls for her friend's charming older brother and is brought into their cold, not-so-comforting home (and family) for the holidays. The brother, Adam, has been accused of murdering a local girl but this doesn't really deter Ashley. Surely he had nothing to do with it?
This is a story-within-a-story where someone is reading  a diary years and years later. I really enjoyed the twist in this one! After it was revealed, I did lose interest for a few pages, but Swanson brought me back in somewhat quickly. I think the story took a few interesting turns and I really enjoyed how everything was revealed.
Wintery Setting & Holiday Feels
The holiday feels are interesting in this subgenre. Yes, it was creepy and gothic and had a mystery element. But it definitely also had cozy scenes in pubs and festive decor around the dinner table. It was a fun mix, to be honest! It creates a different kind of holiday feel but the setting was cold and wintery for sure.
Overall
I'm really glad that Swanson made this short as a novella – I truly think it was the perfect length and format for this kind of story. The twist packed more of a punch for me. Going on and on for a full-length novel wouldn't have hit quite as hard and there probably would have been too much filler. A creepy Christmas murder novella was a really fun way to start my season of holiday reading!


---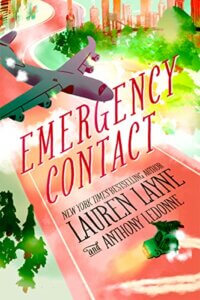 Emergency Contact
by
Lauren Layne
,
Anthony LeDonne
Genres:
Adult
,
Contemporary
,
Holiday
Published by
Blackstone Publishing
on September 5, 2023
Also by this author:
Passion on Park Avenue
,
Love on Lexington Avenue
,
Marriage on Madison Avenue
,
To Sir, with Love
,
Made in Manhattan
Format:
eBook
(350 pages) •
Source:
Libby
Goodreads
•
Amazon
•
Barnes & Noble
From New York Times bestselling author Lauren Layne--and her real life husband and high school sweetheart, Anthony LeDonne--comes a new holiday romcom that is sure to warm even the coldest heart.

Katherine, an ambitious NYC attorney, gets diagnosed with a concussion and must be monitored for 48 hours to make sure it doesn't get worse. Unfortunately, she forgot to update her emergency contact so the person they call is her ex-husband, Tom. Unable to be left alone, Katherine reluctantly agrees to travel to Chicago with Tom for the holidays. But thanks to a blizzard, what should have been a quick plane ride turns into an antagonistic overnight misadventure that stirs up old feelings even as Tom prepares to propose to his girlfriend on Christmas Eve.

A delightful meet-cute between The Proposal and Planes, Trains, and Automobiles, Emergency Contact is perfect for fans of Christina Lauren and Sally Thorne.
Story
I love Lauren Layne's books – they're so readable and addicting. I can never put them down. The same could definitely be said about her latest! She actually co-wrote this book with her husband, which was a fun addition to the story. There are two main characters (ex-husband and wife) so I would imagine he wrote the male POV and she wrote the female.
A few days before Christmas, Katherine gets into an accident and realizes when she wakes up later at the hospital that her ex-husband Tom is still listed as her emergency contact. He shows up at the hospital, stopped in the middle of heading to Chicago to propose to his new girlfriend. The two of them end up stuck together in a snowstorm (a favorite holiday trope of mine!).
Wintery Setting & Holiday Feels
A lot of reviews said this wasn't too Christmassy and I agree to an extent. I would still personally classify it as a Christmas/holiday book though for people looking to read those elements right now. It begins on "Christmas Eve Eve" with many descriptions of NYC at Christmastime – my favorite (minus the crowds). Katherine has a negative association with the holiday so she's a little Grinch-like, but Tom loves it.
Overall




---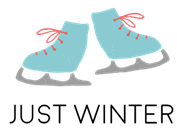 Related Posts