Ten Books I'm Thankful for (Read in 2017)
Top Ten Tuesdays are hosted by The Broke and the Bookish, where we make lists of our top ten books (or something else!) based on that week's prompt. The topics are provided ahead of time and can be found here. Book links bring you to Goodreads or my review.
Thank you for bringing much-needed attention to the issues of race relations and police brutality in the United States. I'm so glad this book was a #1 bestseller for so, so many weeks, and will soon be an equally important movie. If I could thank only one book this year, THUG would be the one. I can't really describe just how important and truly perfect this story is, in my eyes and many others. I loved the moments of lightness and humor for this family even while they dealt with the unthinkable. I hope the movie doesn't disappoint!
[The Hate U Give by Angie Thomas]
---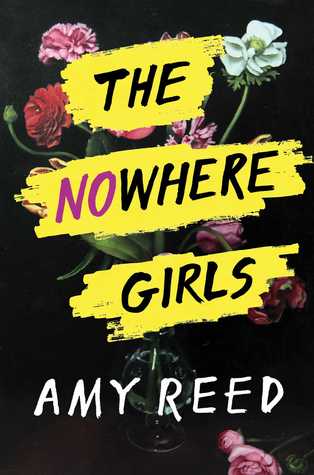 Thank you for continuing to bring feminism to the forefront in YA books. I loved this book but definitely agree with some critics that it's not AS intersectional as it could be. I loved the different points of view from each girl in this group (especially in the "Us" chapters), including the three main characters. They brought different issues to light (and points of view of all types of women) while fighting for justice in an incredibly flawed system. Just a very powerful story.
[The Nowhere Girls by Amy Reed]
---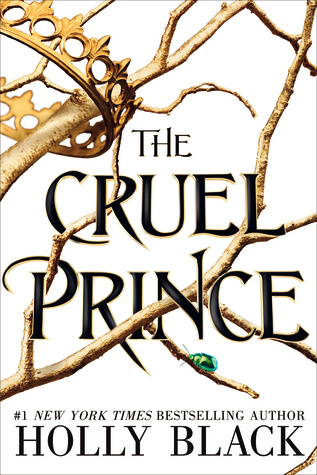 Thank you for being worth the wait and confirming that my love for your fae stories will apparently never end. I have been waiting for this book for a LONG time and I'm so glad Ellice let me borrow her early copy! I love Holly Black and her early fae series were some of my favorites. (I'm due for a reread though, to be honest.) I can't lie, I had incredibly high expectations for this book and they were totally exceeded. I'm already anxiously waiting for the second book and there are SO MANY MONTHS until I'll be able to read it.
[The Cruel Prince by Holly Black]
---
Thank you for creating the perfect book for me to recommend to and buy for my sister. Jordyn is a big fan of nerdy romance, especially if it happens to involve a celebrity and a normal girl. I knew this book would be so absurdly perfect for her and I wasn't wrong. This book kicked off some great conversations between my sister and I about books we both love, as well as major recommendations being shared between the two of us. I hope we continue to swap books and share opinions. I love reading the same books as her! Nothing better.
[Geekerella by Ashley Poston]
---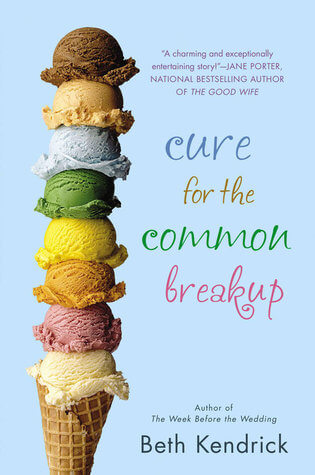 Thank you for being the small East Coast town romance companion series I never knew I needed, and making sure that ALL OTHERS don't measure up from this point forward. Seriously, the Black Dog Bay setting in this series is undeniably my favorite book setting of all time. I loved the little "heartbreak tourist" theme to the town, where visitors can get over their breakups. The main focal points of the town include the Better Off Bed and Breakfast, the Whinery (bar), and Eat Your Heart Out Bakery. I would live in this town even though the heartbreak would make me sad. The series was whimsical and I loved each heroine for different reasons. I'm happy this series binge inspired many others to read the series too!
[Black Dog Bay series by Beth Kendrick]
---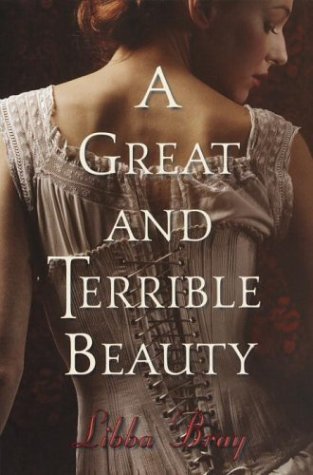 Thank you for living up to my expectations after reading you for the first time 10 years ago; thanks for still being a favorite after all this time. There are some books I've been dying to read over the past few years because I'm incredibly curious about how they'll hold up for me. As excited as I was to reread this trilogy, I was incredibly nervous. I had definitely put it on a pedestal over the years! I'm not 100% sure if I would love it as much if I read it now for the first time, but I know that the feelings of nostalgia held strong. I love the magic and character growth in this series. I hope it doesn't take me 10 more years to reread again 😉
[Gemma Doyle trilogy by Libba Bray]
---
Thank you for being the perfect blend of fluffy romance with more complex character stories. These remaining four books just completely hit the spot for me this year. I'm obviously ALWAYS a huge fan of contemporary romance, but I'm particularly grateful for these novels by some great authors. Some are new favorites and some are tried-and-true. I'm so glad that there are authors who know how to mix the fluff and the romance with some more serious issues, without completely overtaking the story. These books are why I love contemporary YA romance and will hopefully never stop reading it! Also, thanks for living up to my super high expectations.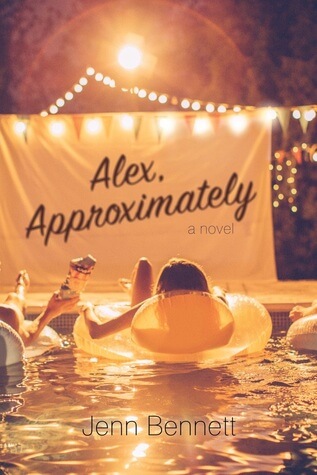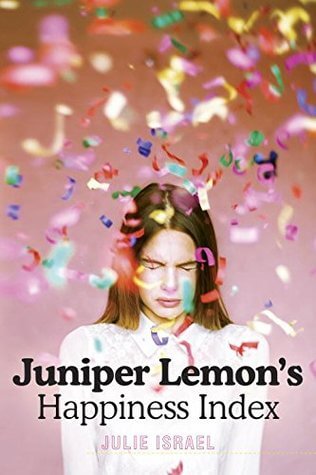 [When Dimple Met Rishi by Sandhya Menon; Alex, Approximately by Jenn Bennett
Juniper Lemon's Happiness Index by Julie Israel; Kissing Max Holden by Katy Upperman]
Related Posts