This tag was created by Ayla @ Books and Babbles and I saw it for the first time on Of Wonderland! (Banner above created by me.) I loveeee Queer Eye (so much that I'm hoarding the second season episodes a bit, watching them sloooowly over time, because I binged the first season in one sitting). I've been looking for a new book tag to complete for this month and this definitely fit the bill.
How it works: the book tag consists of five categories for each member of the Fab Five. For each category, you pick a book (or more!) that come to mind to match the category. Then, there's a category at the bottom inspired by the #QEHipTips at the end of the episodes – here called #QEBookTip. You recommend your favorite queer books.
---
Food & Wine ||| Antoni
Even though Antoni makes some silly food items at times, he's the cutest and I love him so much. Look at that face ugh I stan. ANYWAYS, the food topic was bound to be the easiest for me on here! So many books I read make me crave something specific, and I'm highlighting three of the top ones below.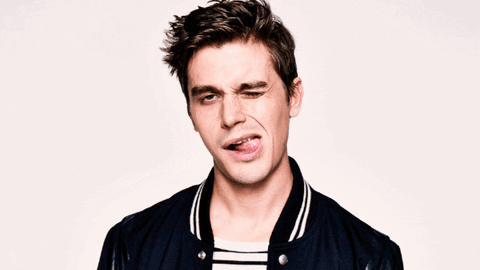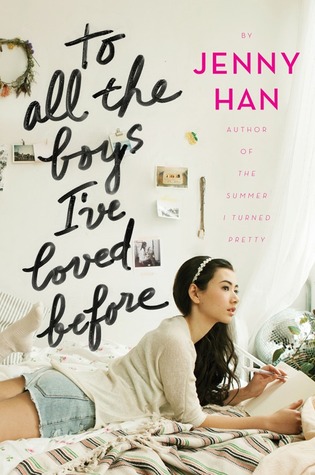 To All the Boys I've Loved Before by Jenny Han | I have to include this one, in honor of the movie debuting on Netflix this month! This trilogy always made me crave cookies and I'm not the biggest sweet tooth (compared to many of my friends/most people!). I suck at baking and never attempt it, but these books absolutely made me want to!
Saint Anything by Sarah Dessen | I love pizza more than I love ANY other food, without question! This book made me crave greasy slices of classic pizza from a family-run pizza joint. They also commonly talked about fries, also from that restaurant, and Dum-Dum lollipops. Lots of cravings tossed together!
Simon vs. the Homo Sapiens Agenda by Becky Albertalli | Despite what I said earlier about not being huge on sweets, Oreos are one of my favorite snacks. I love them so much. This book made me crave ALL kinds of Oreo-related creations. Aaaand now after writing this I want an Oreo milkshake or McFlurry BAD.
Fashion ||| Tan
Tan's go-to is a French-tucked shirt with skinnier pants, but that's been a nice look for everyone so far 😉 I focused on the fashionista main characters for my picks below. Some are fashion designers (or aspiring ones), some just wear designer fashion, and some make their own crazy and unique costumes.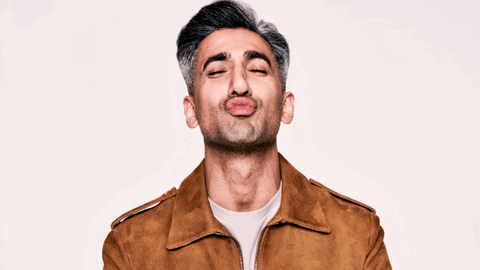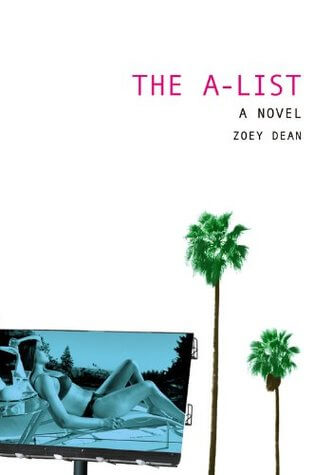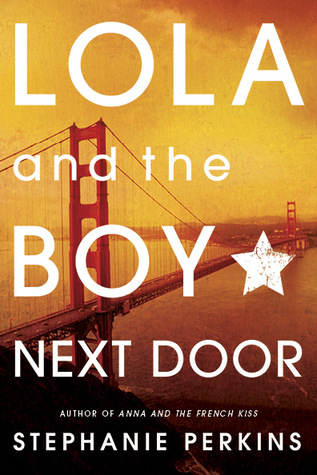 Just Visiting by Dahlia Adler | I loved this story for countless reasons (I almost put it in the food section because no book has made me crave a SANDWICH more in my life). It follows two best friends as they plan out their college-related futures. One of them wants to go into fashion design and that experience is discussed heavily throughout the novel.
The A-List Series by Zoey Dean | This series is one of my old favorites from middle and high school. I always think of it when I think of fashionistas and the glitz of Hollywood. The main characters are all rich, live in LA, and grow up with designer EVERYTHING. There are so many fashion references throughout the story; I first learned about high-end designers from this series back in the day.
Lola and the Boy Next Door by Stephanie Perkins | I cannot believe I almost forgot about this one! Lola is one of the most unique fashion-forward characters I've ever read. She designs really cool outfits and costumes that are way beyond what I could ever do. It was fascinating to read about her creativity that completely matched her bold personality.
Grooming ||| Jonathan
"Grooming" for Jonathan is basically helping everyone get their shit together from a physical perspective lol. He teaches them about hair products and overall hygiene, as well as giving them a sweet new look. The books below fall more under the makeup category than overall grooming or hairstyles, but it's the closest I could come based on what I read.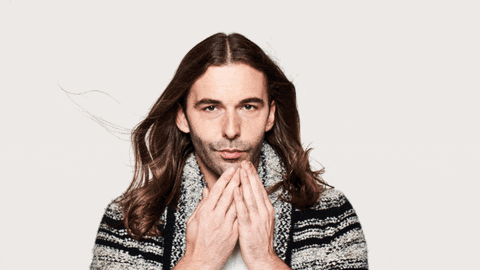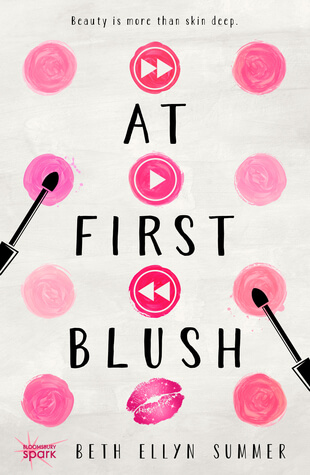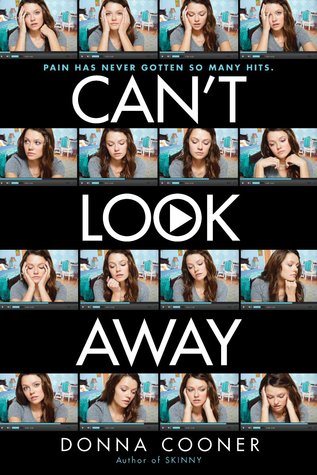 At First Blush by Beth Ellyn Summer | This was a cute little book about a girl and her beauty YouTube channel. When I first read this, I wasn't really into YouTube very much, but I think it would resonate with me a lot more now that I am. I watch beauty gurus all the time. It was an overly predictable story for me but I love books involving high-powered summer internships regardless.
Can't Look Away by Donna Cooner | I'm sorry to be repetitive again here with the YouTube thing, but this is another one in the same category. The main character's channel was about beauty and fashion but thought it made more sense in this category. I read it a long time ago but do remember it wasn't a MAJOR plot point, because it was centered around her family and the death of her sister. She was trying to balance her hobbies and interests along with coping with the loss.
On the Fence by Kasie West | I love all of KW's books, but this was an early favorite for me. The "tomboy" main character (more details on this in my review) ends up working in a fancy clothing/accessory shop to pay for a speeding ticket. She learns a lot about herself and adjusting from her "just one of the guys" ways. She learned that she doesn't have to fit into just one box. I could have put this in the fashion category as well but I think she had a bit more self-discovery related to grooming, makeup, AND clothes. That has Jonathan written all over it.
Design ||| Bobby
I thought this was going to be a hard section to figure out, but I apparently read quite a few books involving home renovation, architecture, and interior design! I did go with all fiction books too as a bonus 😉 Bobby's job on Queer Eye is to completely transform the space he's given for the individual or their community. All of the books below involve renovating an hold house and falling in love at the same time.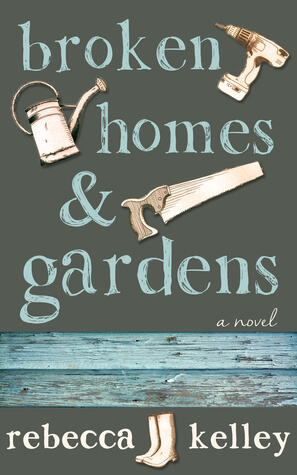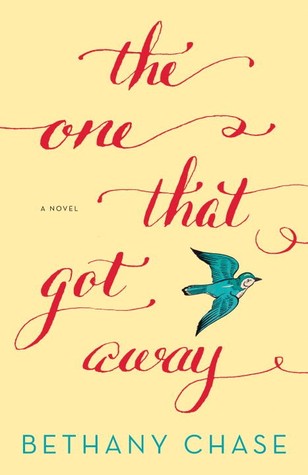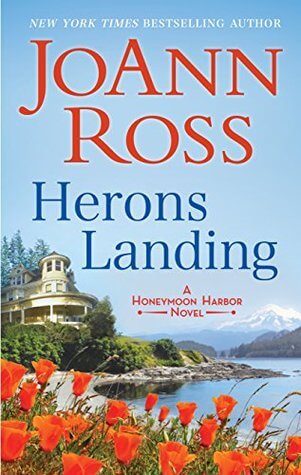 Broken Homes and Gardens by Rebecca Kelley | Two best friends live together (and probably should bite the bullet and date already) in a broken-down house in need of some TLC. I haven't been to the Pacific Northwest but the Portland, OR setting was really interesting as they tried to renovate the house and deal with the rainy weather. The MC walks around various neighborhoods, taking in the houses and their styles.
The One That Got Away by Bethany Chase | God I loved this book. It's centered around a fixer-upper house, an architect, and her ex-boyfriend – the one that got away. Hehe. There was a lot of great talk about interior design, architecture, and construction.
Herons Landing by JoAnn Ross | An experienced high-end hotel concierge returns to her hometown near Seattle, where she decides to open a B&B… and fall back in love with her high school crush. I loved the small town setting with this one but the old Victorian's renovation into a Bed and Breakfast was such a fun journey. Yes, the "second chance romance" of sorts didn't hurt either!
Culture ||| Karamo
This section is kind of a broad look at culture. Karamo's role on the show is an odd one because he mostly helps them with confidence or self-help-related issues. He does bring up important cultural topics (especially things he's experienced as a gay black man) as well. You'll see all of these flavors in the books I picked below; I tried to pick some that I called "important" in the review, because it seems fitting.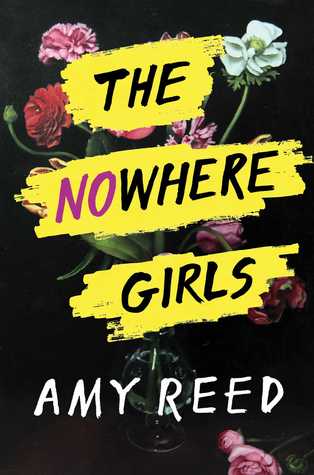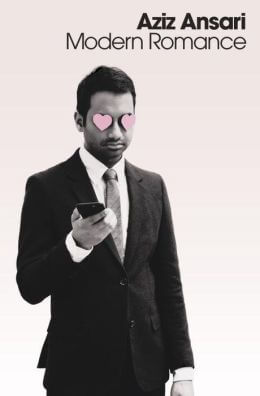 The Hate U Give by Angie Thomas | What can I say about the importance of this book that hasn't already been said? There was a scene in Queer Eye where Karamo gets pulled over as a joke and freaks out about it. They touch on the relationships that he (and other black people) have with policemen quite a bit.
The Nowhere Girls by Amy Reed | This book did a good job of bringing up feminist issues and had a decent amount of intersectionality. It looked a lot at rape culture, slut-shaming, and other things that high school women have to deal with. Loved seeing ladies from all walks of life coming together!
Modern Romance by Aziz Ansari | I feel like Karamo would have something to say about this book and the "modern romance" topic in general! I wanted to include something nonfiction on here too. This touches on the sociology of romance today (and in the past) to see how times have changed.
#QEBookTip
This section is for recommending our favorite queer books. I realized that this is a category I don't do as well in, which is gross and annoying on my part. I would love to see some of YOUR #QEBookTips in the comments if you have them 🙂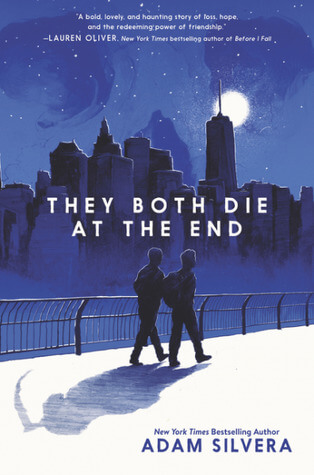 They Both Die at the End by Adam Silvera | It's tough to pick this one here and not the other Silvera book I've read, but this one really hit me in the feels even more. Both of them involve some sadness (i.e. death) but the ships are stronnnnng.
Out on Good Behavior by Dahlia Adler | Oh man this NA series was so wonderful! There were so many cute and steamy moments throughout this story. One half of the main couple hasn't come out yet (and is afraid to) and the other one is VERY out as pansexual.
Related Posts