The Bookmark Lit Bulletin was created to wrap up each month and prepare for the next. I share my life happenings, book haul, books I read and reviewed, posts I shared, challenge updates, and more from the previous month. I also let you know what may be coming up on the blog in the coming month. You can read past bulletins here and learn more about the feature here.
---
There were some really busy reading days and some low-key ones. I was either voraciously reading and in the mood for books… or completely the opposite. I'm super ahead on my Goodreads challenge so I'm not entirely worried if I get "behind" on the usual number of books I read per month. Ah, life and TV shows.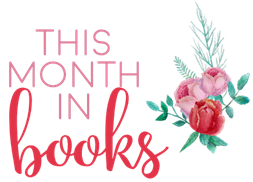 11 books read this month
(11 new reads and 0 rereads plus 0 DNFs)
Hardcover: 1 | Paperback: 1 | eBook: 0
eARC: 1 | ARC: 5 | Audio: 0 | Mixed: 5
6 books for review and 5 books for me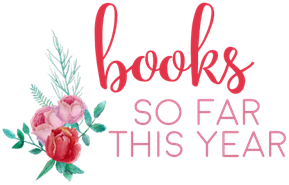 99 books read this year
(81 new reads and 15 rereads plus 3 DNF)
Goodreads goal: 160 | 61% completed
55 new releases and 47 backlist titles
53% books in series and 47% standalones

Average rating for books read in June: 3.92 stars
All book covers link to their Goodreads pages 
Best of the Best  •  Pleasantly Surprised  •  Disappointed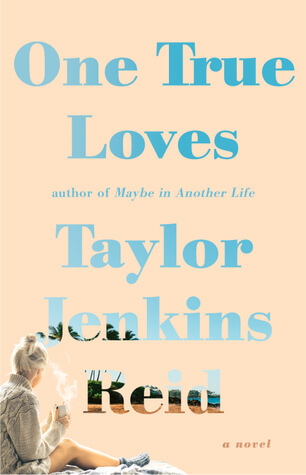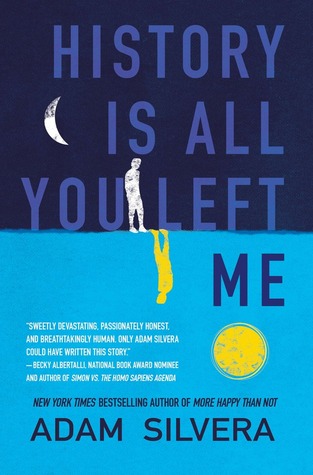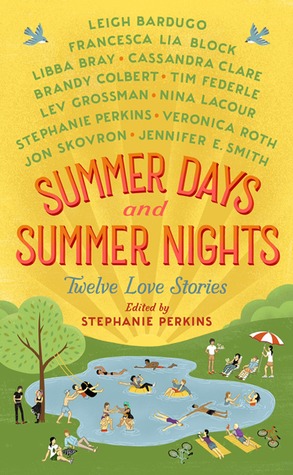 All of the books read this month:

Top Ten Tuesdays
Reasons I Love the Library
Anticipated Releases for 2nd Half of Year
Top 10 Books of 2016 So Far
Freebie: Taylor Jenkins Reid Quotes
Features
Bookmark Lit Bulletin (May)

This month's package was amazing – simple and full of things I love! I've been pining over a Friends role call tee shirt and this one is GREAT. It fits super well (I always get nervous about shirts, especially in women's styles) and I've worn it too many times already. Ginger also sent one of my favorite books that I somehow didn't own yet – Nowhere But Home by Liza Palmer. (Read this ASAP if you haven't, omg!)
Ebooks purchased (mostly) on sale: Anything Could Happen by Will Walton | Hello, Goodbye, and Everything in Between by Jennifer E. Smith | A Darker Shade of Magic by VE Schwab | The Girl at Midnight by Melissa Grey | Crown of Midnight by Sarah J. Maas | The Sea of Tranquility by Katja Millay
Egalleys: The Hundred Lies of Lizzie Lovett by Chelsea Sedoti | One was Lost by Natalie D. Richards
Won from Gone with the Words: Boys of Summer by Jessica Brody | Won from Pretty Deadly Reviews: Exit, Pursued by a Bear by E.K. Johnston  (Both books were my choice and from challenges and/or link-ups – thank you!!)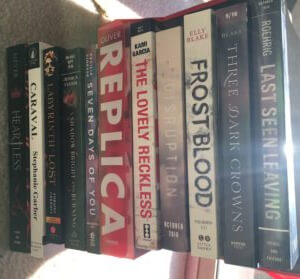 ARCs from friends (MANY thanks to Andi, Mary, Alyssa, and Around the World ARC Tours):
The Graces by Laure Eve | 26 Kisses by Anna Michaels | This Adventure Ends by Emma Mills | Kiss Cam by Kiara London | Last Seen Leaving by Caleb Roehrig | Three Dark Crowns by Kendare Blake | Frostblood by Elly Blake | Disruption by Jessica Shirvington | The Lovely Reckless by Kami Garcia | Replica by Lauren Oliver | Seven Days of You by Ceclia Vinesse | A Shadow Bright and Burning by Jessica Cluess | Labyrinth Lost by Zoraida Córdova | Caraval by Stephanie Garber | Heartless by Marissa Meyer (sorry for the terrible picture lol)

June was pretty busy! Definitely made me wish I was better at planning or that I had a functioning planner at the
moment. (That changed for next month!) The month started with the end of my vacation in HHI, so that was sad. But it was also a great way of kicking off the month and feeling somewhat refreshed back at work. Unfortunately we had to deal with putting my cat down (the one I picked out as a kid) because he had gotten too old, lost control of his bladder, and was really skinny. That was a sad week. Alyssa and I had planned to see Me Before You in theaters after reading the book. We both had almost exactly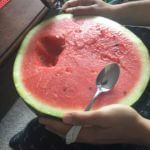 the same feelings on the book and the movie. The book was meh and the movie was wonderful. We kicked off our day early with breakfast at The Spicy Green Bean, which was amazing, and then went to see the movie. The theater had amazing recliner seats; I can't wait to go there sometime soon to see a movie with Chris. He'll love it. I had an impromptu dinner out with my cousins, aunt, and her coworkers for one of my cousin's 21st birthday. It ended up being a really fun night even though I didn't know what to expect. One of my college roommates came home, so the four of us who live(d) in Connecticut were able to meet up for dinner and drinks. It was so good to see them again. Those two weeks were busy overall with hair and dentist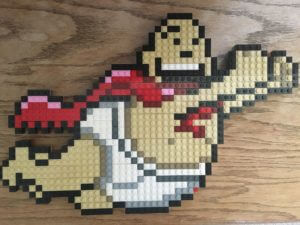 appointments too. Good times. There was a Lego bulk smash event at a local store, which meant we went there after hours to pick through the loose brick at a discount. We had a good time picking out things we wanted and tried a new mexican restaurant before the event. Sooooo good. We had our monthly ConnLUG meeting the following weekend and Chris won the build challenge with his mosaic of Captain Underpants! So proud. We also did some Lego shopping after the meeting. I have bought a LOT of Harry Potter Lego sets this month. It's gotten to be a problem for my bank account. Chris and I baked a Lego minifigure cake from the mold we bought at The Lego Store earlier in the month, just because we clearly needed to keep the Lego addiction going. I spent a lo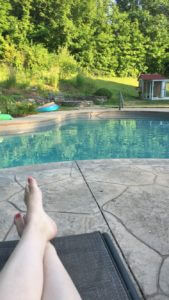 t of time this month reading outside (skate park, library grass, etc.), so that's been great. The weather hasn't been too hot or too cold lately; I'm loving it. It's perfect weather to just relax and enjoy early summer. We've had a lot of watermelon this month and usually eat it right out of the half with spoons (as you can see in the picture above). It's the best. Sooo then I went to visit one of my friends in Boston/Newton last weekend and we had such a good time. Some of the night was… questionable, to say the least… and I ended up hurting my foot and elbow. Long story. Otherwise, we had amazing food at Lulus Allston, hung around, and then met up with her friends at Tia's (oceanfront bar). It was a loooong, eventful evening, but it was a good time anyways. We headed to Chris's parents house to swim in their pool and have a cookout last Sunday, which was fantastic as well. We've been there a few times so far this summer and can't wait to hopefully make it a weekly occurrence.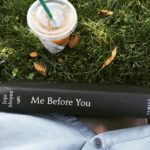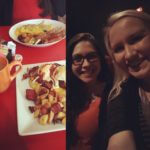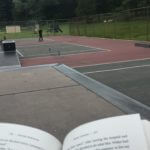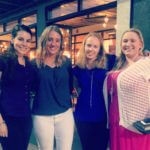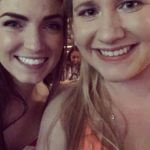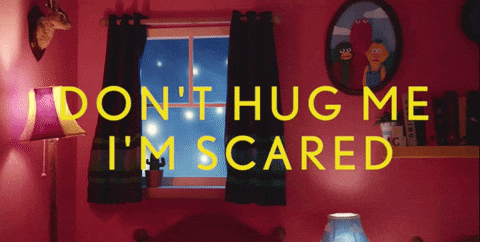 We became incredibly obsessed with the YouTube series Don't Hug Me I'm Scared. I can't fully explain just how much we are fascinated by these videos. There's a little horror and gross stuff hiding in what appears to be puppets for a kids program. There are so many hidden meanings and messages about the media in it. If you decide to give them a try, read about it online AND watch some theory videos by CP Games to fully understand everything. The final video was released on June 19th and was e-v-e-r-y-t-h-i-n-g.
Devious Maids is back and I'm so happy!! I've been watching each episode as its released because I'm addicted. It makes me really miss Desperate Housewives, ESPECIALLY because a few people from that show guest star in this one so far this season. Amazing.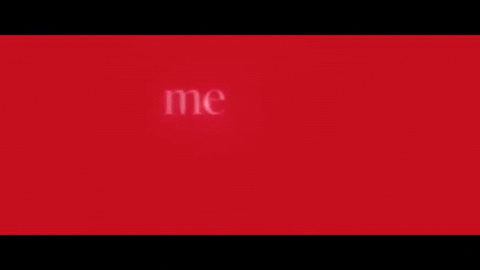 Despite feeling kind of meh on the book after finishing, the movie version of Me Before You was utterly amazing. I loved it so much. The main characters were brought to life PERFECTLY by the actors. Will was more likeable, Lou was adorable and a bit much sometimes (just like the book), and the family was LESS terrible to her! Anything they changed about the book for the movie was a completely positive change for me. Loved it.

I signed up for five challenges in 2016, plus I'm hosting a super casual link-up challenge. Want to know why I chose these? Check it out here. The Contemporary Romance challenge also hosts a monthly topic to discuss, so I'll be occasionally including that in my Bookmark Lit Bulletin posts.
During this Month
No challenges this month.
Year-Long
Debut Author | Goal: 12 books | 0 read in June | 100% complete
Backlist Books | Goal: 20 books | 5 read in June | 110% complete
The Islanders Vol 1 – Katherine Applegate
Me Before You – Jojo Moyes
Throne of Glass – Sarah J Maas
All the Summer Girls – Meg Donohue
The Assassin's Blade – Sarah J. Maas
Flights of Fantasy | Goal: 20 books | 2 read in June | 75% complete
Throne of Glass – Sarah J Maas
The Assassin's Blade – Sarah J. Maas
Rock My TBR | Goal: 21+ books | 3 read in June | 32% complete
The Islanders Vol 1 – Katherine Applegate
Me Before You – Jojo Moyes
Summer Days and Summer Nights – Stephanie Perkins and more
Contemporary Romance | Goal: 21+ books | 6 read in June | 148% complete
The Islanders Vol 1 – Katherine Applegate
Me Before You – Jojo Moyes
Mystic Summer – Hannah McKinnon
History Is All You Left Me – Adam Silvera
One True Loves – Taylor Jenkins Reid
Summer Days and Summer Nights – Stephanie Perkins and more
Monthly Contemporary Romance Challenge Topic:
Top 10 Romance Beach Reads
Got a little lazy with this one and ran out of space on the blog calendar, so here's June's monthly topic. Some of these are recent enjoyable brain candy reads and others are old favorites. I plan to reread some of these this summer too. Loved em all! (and some I might not have LOVED but definitely would recommend for some easy beach reading!)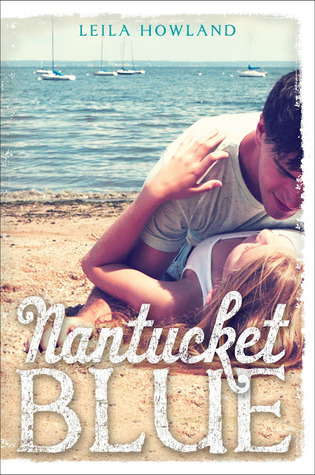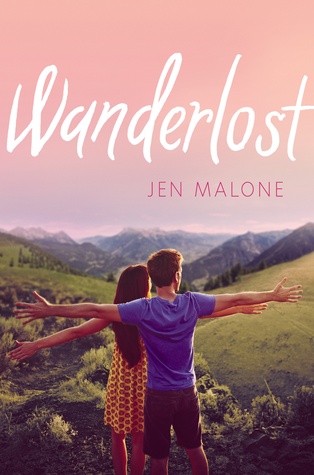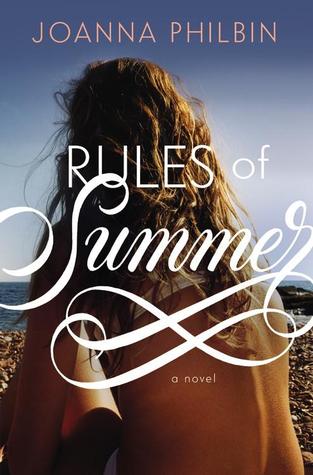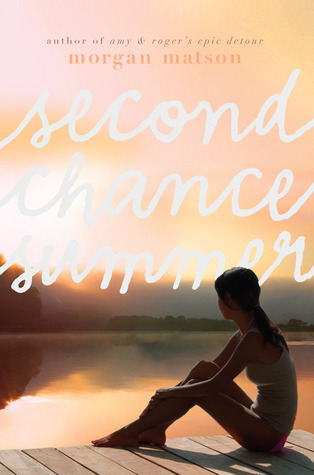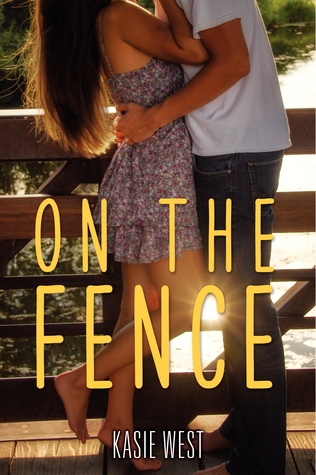 Seasonal
Spring Bingo Card | Hosted by Pretty Deadly Reviews
I'm going to toot my own horn for a second because I'm pretty sure all of the books I've read so far have been applicable on this Bingo card. I'm totally going to kill this card and get the rest of them ASAP. SO BYE. (Also the "mental health" box is selected by accident, although I will be finishing that one soon.)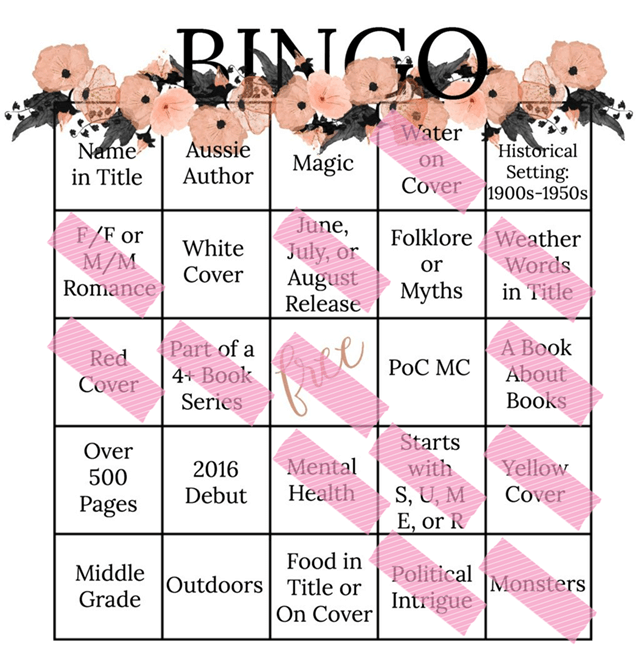 F/F or M/M romance | History Is All You Left Me – Adam Silvera
Red cover | Me Before You – Jojo Moyes
Part of 4+ book series | The Assassin's Blade – Sarah J Maas
June/July/August release | One True Loves – Taylor Jenkins Reid
Water on cover | The Islanders Vol 1 – Katherine Applegate
Starts with S U M E or R | Run – Kody Keplinger
Political intrigue | The Long Game – Jennifer Lynn Barnes
Weather words in title | Mystic Summer – Hannah McKinnon
Book about books | The Readers of Broken Wheel Recommend – Katrina Bivald
Yellow cover | Summer Days and Summer Nights – Stephanie Perkins
Monsters | Throne of Glass – Sarah J Maas
---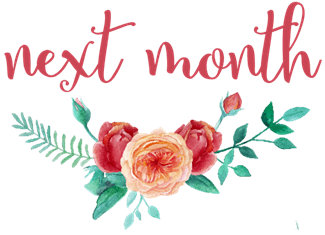 Let's see. July has some midpoint check-ins for my reading life, goals from the beginning of the year, and the Must Read in 2016 Link-Up I hosted. I'm going to be sharing a TBR post specifically for finishing up that Bingo card by the end of the summer too, because I can TOTALLY DO IT. I never really talk about my favorite audiobooks so I'll be doing a round-up of some of my favorite books and narrators. (I probably should start doing that in my reviews!) I also did the Totally Shouldn't Have Tag a while ago and kept pushing it back for whatever reason (blog calendar probs). I'll be chatting about the natural ebb and flow of my blogging creativity because I go through serious phases with that. There's a blog tour I'm excited about because I've been loving the adult-y fiction lately; hopefully this one lives up to my personal hype! There will be a new edition of Cover Colors in July too because it's been a while! At the time of writing this post, I have a decent amount of space on the calendar so I'll either (1) fill that or (2) remove some of the pressure and leave it empty.


July's weekends are going to be incredibly busy, thanks to everything happening at once. I have my college roommate coming for Fourth of July weekend, but she's only staying Friday through Sunday (train tickets were too expensive on the fourth). We plan to go to a friend's birthday party tomorrow and then to my other roommate's apartment for a game of Fibbage on the PS4 because we're all obsessed. On the Fourth of July, I think we're going to have a cookout and swim at Chris's parents house. His sister will be home from school for the weekend so it'll be good to get together there and relax. The following weekend we have my cousin's wedding in New Hampshire so we'll likely be traveling up to Maine, carpooling with the rest of my family, and heading up from there. There's also a comic con that weekend that our Lego group is a part of, but I'm not sure we'll make it back in time. We'll see. The third weekend of the month has a bunch of birthday/welcome home parties: my godsister's son, my friend's sister, and my cousin. We'll probably hit a couple of them but I don't want to spend the whole day driving from Ellington to Enfield to Coventry to Somers. There's the food truck festival on the 23rd up at the Big E fairgrounds that we're going to try to make it to. The last one we went to was poorly organized but I KNOW this one will be better (because of the organizer, wink wink). Aaaand otherwise I'm hoping we have some time to fucking relax. I just want to sit in the pool on Sunday afternoons and read my books.


I have some summery contemps on the docket as well as "required reading" for things. You'll see my Bingo-related TBR coming up next week but these are some books I'll be hopefully getting to sooner rather than later.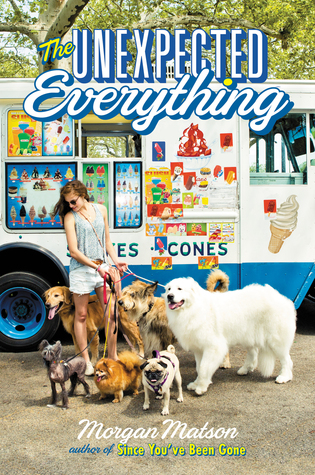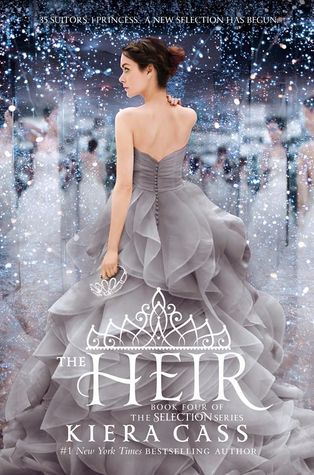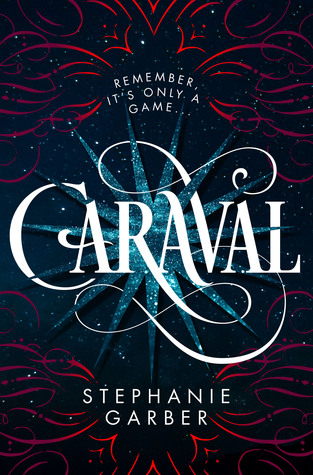 Harry Potter and the Cursed Child
July 31st
I know this may barely count for next month's preorder because it's on the literal last day, but COME ON. It's the only one that really counts basically ever. I originally preordered from Amazon but it wasn't giving me a Prime-guaranteed-release. My stepmom texted me one day that she preordered the books for them and me, so I cancelled my other one! Come to mama.
Related Posts