I was sent a finished copy of this book for review as a part of the Penguin Random House Partner program. This does not affect my opinion of the book or the content of my review. Click the photo below to view the original source on the Penguin Read a Dessen campaign website!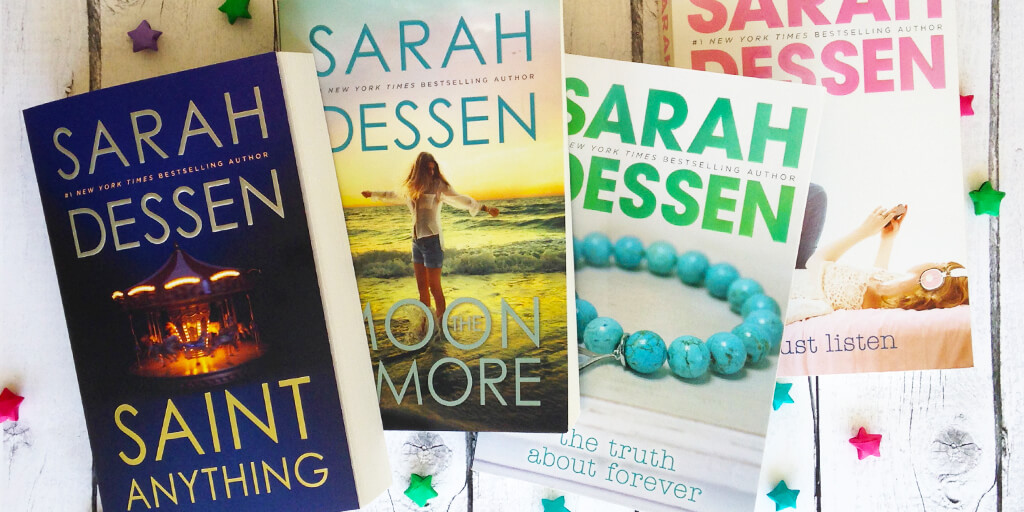 When Penguin invited some bloggers to join in with the #ReadaDessen campaign in honor of her new book ONCE AND FOR ALL (out June 6th), I hopped on board real quick. I'd been planning a Dessen-filled summer with Cristina already, but figured I'd give myself even more motivation to get rereading.
True story: everyone has a favorite Sarah Dessen book. And if you ask them about it, they'll be more than happy to gush about it for as long as possible. That's why this summer we're asking readers to spread the love by sharing their favorite Sarah Dessen novel with the world. Whether it's because your favorite Sarah Dessen book gave you a love for reading, got you through a tough time, or changed the way you see the world – we want to know. [Source]
Why Lock & Key?
I didn't remember much about this one so I partially picked this story to remind myself of why I initially loved it! I remember there being a really excellent character arc in this one, where Ruby learns to rely on other people sometimes and admit she needs help. I'm ALWAYS drawn to sister stories because I love my sister and want to feel all the feels about sisterhood. I also vaguely remembered the whole fancy clothes/fancy school thing too; for some reason that topic always interests me!
About the Book
I received this book for free (hey, thanks!) in exchange for an honest review. I promise that this does NOT affect my opinion of the book or the content of my review. For real.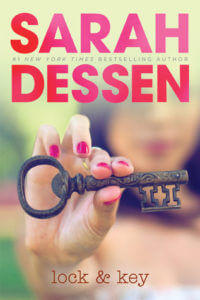 Lock & Key
by
Sarah Dessen
on April 22nd 2008
Also by this author:
That Summer
,
Saint Anything
,
Just Listen
,
What Happened to Goodbye
,
Keeping the Moon
,
Along for the Ride
,
Someone Like You
,
Once and for All
,
The Rest of the Story
(448 pages) •
Goodreads
•
Amazon
•
Barnes & Noble
Ruby, where is your mother?

Ruby knows that the game is up. For the past few months, she's been on her own in the yellow house, managing somehow, knowing that her mother will probably never return.

That's how she comes to live with Cora, the sister she hasn't seen in ten years, and Cora's husband Jamie, whose down-to-earth demeanor makes it hard for Ruby to believe he founded the most popular networking Web site around. A luxurious house, fancy private school, a new wardrobe, the promise of college and a future; it's a dream come true. So why is Ruby such a reluctant Cinderella, wary and defensive? And why is Nate, the genial boy next door with some secrets of his own, unable to accept the help that Ruby is just learning to give?

Best-selling author Sarah Dessen explores the heart of a gutsy, complex girl dealing with unforeseen circumstances and learning to trust again.
Cover Changes & Cover Colors
Because Sarah Dessen books have been around for a while, many of them have undergone more than one cover change. This book has had three different US covers, from what I can tell on Goodreads. I decided to marry each these covers to my Cover Colors feature! I show off an outfit that matches the book's cover and/or main characters, plus a little color palette. Without further ado, here are the three book covers and their relating Cover Colors!
Original Cover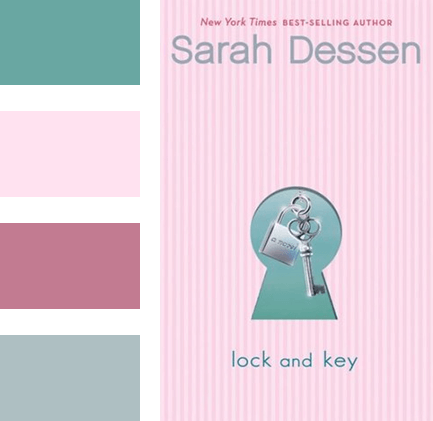 This cover came out with the book in 2008. I love the muted pinks with the pop of green-ish in the middle. I decided to go with that look for my outfit as well. I found a super cute pink striped dress (almost exactly like this cover's background) and a mint handbag to match the green parts. I added slightly darker pink shoes to match some of the stripes and font on the top as well. Plus, of course, a key necklace!
---
Redesigned Cover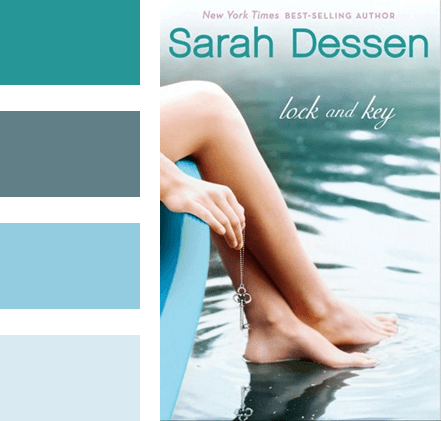 This cover was redesigned for the following year in 2009. I love the water and blues in this one! The outfit was a little more challenging because I didn't want to just use a million shades on the green-blue spectrum. I picked another stripe-related outfit to kind of go along the seersucker, sailor, water vibes. I included some cute shoes and a key necklace, plus an ocean phone case and blue sunglasses.
---
Current Cover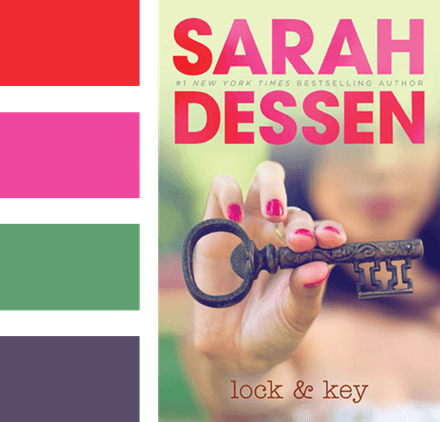 I love the pink and red shades on this one, plus the green in the background! This book cover version (released in 2012) totally reminds me of watermelon. It has a different vibe from the other two colors too. I decided to pick a really cute watermelon skirt and match it with a basic white knotted tee shirt. I brought in some red and pink makeup and nail polish colors too. And, again, obviously a key necklace.
Lock and Key 3 by bookmarklit featuring a gold necklace
---
Enter for a chance to win one (1) set of Sarah Dessen's books in paperback (ARV: $132.00).
NO PURCHASE NECESSARY. Enter between 12:00 AM Eastern Time on April 17, 2017 and 12:00 AM on May 29, 2017.  Open to residents of the fifty United States and the District of Columbia who are 13 and older. Winners will be selected at random on or about June 1, 2017. Odds of winning depend on number of eligible entries received. Void where prohibited or restricted by law.
Related Posts